We loved Denver Rip the Runway, so we wanted to provide our readers with more information on Tasha Madison, owner of Brickhouze Boutique and designer of Rainaj Designs.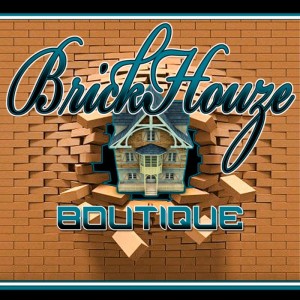 Brickhouze Boutique is coming up on their one-year anniversary. The boutique provides jewelry, accessories, and clothing for all individuals. Brickhouze offers more than department stores and hopes to offer customers everything they could want, all in one spot. Their target market ranges from age 24 to 60, resulting in a wide variety of items throughout the store.
In an interview is Madison, I asked her what inspires her designs and what she chooses to display in the store. She said she loves seeing all the talent and creativity of the unique designers we have in Colorado. Madison began producing shows in 2008 and this year marked her fifth year holding Denver Rip the Runway.
"Colorado is not a fashion hub," she stated. In result, we are often "shadows of mainstream cities, but Denver has a lot to offer." Madison loves how Denver designers separate themselves from the trendy, yet similar mainstream cities. "Here [Denver] is so different, we have unique individuals who express themselves through fashion."
This was definitely spoken for during the Denver Rip the Runway event. If you were unable to attend this successful event, catch up on what you missed with the review.
Madison also produces her own line, Rainaj designs. She creates custom-made pieces for every woman, of every shape and size. Her clothing line evolved as a business in 2008, but she has been designing for over 15 year now.
When asked where she saw herself, as well as Brickhouze and Rainaj designs in five years she said she hopes to focus more on Rainaj designs and have another Brickhouze location.
Recently, Madison has begun sending pieces out for stylists and celebrities. She intends on keeping her products unique, because merchandising them with department stores takes away from the tailored, one of a kind pieces she creates.
Madison also hopes to produce fashion shows in various states for non-profit organizations. She calls herself a "pay it forward person," because she advocates for causes that she believes in. Madison herself donated her kidney and bone marrow, which is one reason a portion of the proceeds from Denver Rip the Runway went to Divine Journey Inc.
"It's the perfect way to get things done… through something you love and enjoy," said Madison. She believes everything she does is a lesson to be learned, and her desire to touch other people through her love for fashion is what saves her from being consumed in mainstream fashion.
So the next time you visit Brickhouze Boutique, see her designs, or attend one of her shows, an aspect will be uniquely different. Madison said "I'm never consistent… the only thing that is consistent is change and that's what I do."