Target to ring in the new year with Prabal Gurung designer collaboration!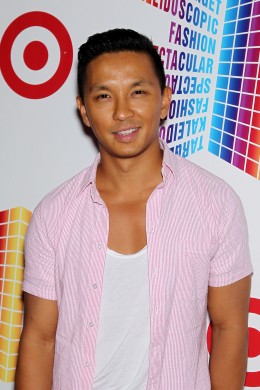 If there's any big-box store that has hit a fashion high note, it's Target! With their series of desirable high-end, turned affordable fashion; a new standard for style has been set. Their latest collaboration with Neiman Marcus is set to hit stores this holiday season. Next, designs by Prabal Gurung. Known for his fashion cult following and sleek two piece patterned separates, this is a designer collaboration that is sure to be flying off the shelves.
The collection is set to include a total of 80 pieces, ranging from women's clothing to shoes and accessories. As with all Target collections, the Prabal Gurung pieces will be easy on your wallet, from $19.99 for a t-shirt to $199.99 for a signature leather jacket!
When asked about his upcoming collaboration Prabal said, "Mixing high and mass fashion is the modern way of dressing; people don't wear head-to-toe high-end designers anymore." He continued, "These types of collaborations allow people to experience designer clothes at an affordable price, while still maintaining the look of luxury."
We couldn't agree more! The chicest fashionista always finds the right balance of high and low pieces.