Election Day Fashion
With the day we've been waiting for less than 24 hours away, I've been contemplating the importance of looking your best while making an informed decision. Whether you are a Democrat or Republican, you have to swing right with fashion and vote for your presidential candidate in style.
For the Fashionistas who want to look their best at the polls, I suggest something like this ensemble I put together using Polyvore.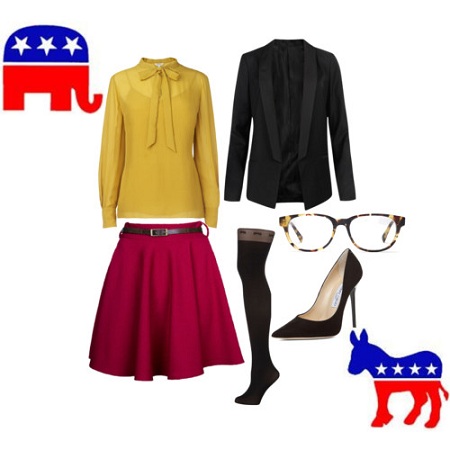 A burgundy skirt, mustard silk blouse, paired with a blazer, stockings, pumps and, if you wear glasses like me; complete the look with these Warby Parker glasses. This is a sharp combination for voting, dropping off your ballot, waiting for the results, or even just representing the chic, sophisticated women of America. Happy voting!
So what do you plan to wear to cast your vote? Share your thoughts with thousands of FCF visitors. Leave a comment below.