Hair Inspiration
This week I've noticed a transition in my style due to my new hair cut. I've found that it's more fun to dress up, and I feel playful enough to try new combinations. My short do has actually been inspiring me to choose more masculine pieces from my wardrobe.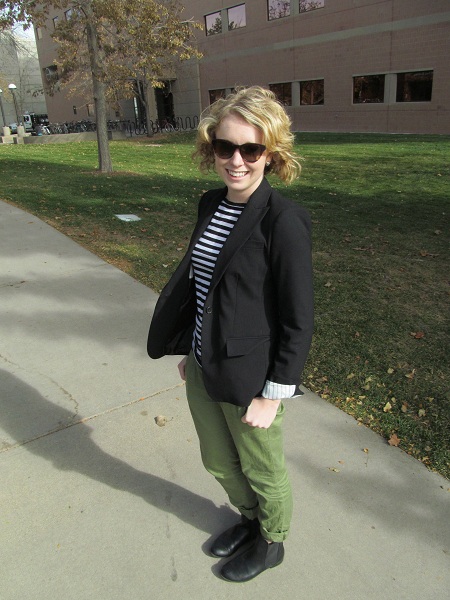 For this look, I paired my boyfriend chinos with a blazer and striped shirt. I like how you can be totally casual, but add a statement blazer for a more dressed-up affect.
Comment and tell us what your favorite statement piece is!