Gift Ideas for Him
So, one of the fundamental rules of fashion is: no outfit is complete without accessories. For women this is not an issue because in every clothing store there are shelves upon shelves of bracelets, earrings, necklaces etc. But what about the men? Unfortunately, this is a common question in the fashion industry. Well, even though we don't have quite the variety women do in terms of accessorizing options, aside from the tie, cuff links and a watch; we have what I call functional accessories. In the industry, right now, when it comes to technological accessories that heavily target the male demographic there are two: Headphones and iPhone/iPad accessories.
Many of the classic accessories, whether we want to admit it or not, can carry slightly feminine undertones that are likely to drive away some of the ready to wear male crowds. So if you feel like some accessories you see in the store are too feminine for you, here's a list of male functional accessories. I call them functional accessories because not only do they accentuate the "modern" look but they also serve a practical function.
1. Headphones- What was once only a functional item, has turned into a wave of the next hottest thing. A couple of years ago is when the headphone industry really took off, and I remember when people first started talking about the brand Skullcandy. This brand (next to Apple) has got to be the brand I trust the most in terms of quality technological advancements. Starting off with just one type of headphone, now they sell over 15 different kinds of headphones ranging from the high end "Mix Masters" to the everyday "Fix-In" ear buds.  I think Skullcandy really paved the way for the vintage look in technology based fashion accessories because they were one of the first companies to produce high end, vintage inspired, headphones. So guys, in terms of accessorizing with headphones, there are endless possibilities with headphones. Some companies, such as Skullcandy, even offer customization of their headphones. So if nothing in the stores or online tickle your fancy…? THEN GET ON A MAKE YOUR OWN! Now, with quality comes price. The "Mix Master" headphones are $299.95, but, like I said earlier, there are a wide range of products and prices. The guys who can't spend $300 on a pair of headphones, can still rock this accessory because the prices range from only $20.00 and up.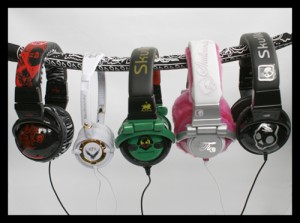 2. Apple Accessories- Have you noticed that just like brand name clothing, there is brand name technology now? Apple is certainly a high-end brand that much of America is scrambling to get. Apple products are some of the best-selling products in the world and it today's world of coveted customization, people are also trying to get the accessories sold for their Apple Product. I think Apple has really jumped on the fashion wagon, coming out with headphones, product covers, carrying cases and all sorts of things that are reflective of that person's individual style. Again, I call these things functional accessories because not only do they look attractive to people and can express an extension of one's personal style, but they also perform a practical function. So, I own an iPhone and, admittedly, I am really clumsy. Bad combination. So, I really just needed a case out of necessity; this is a $400 product in my hands, I don't want it breaking! Originally, when the iPhone was first released, Apple was the only ones to sell products that accessorized their other products, but as I'm sure most of you have seen, many other companies jumped on that money train too and began to design accessories for the iPhone.