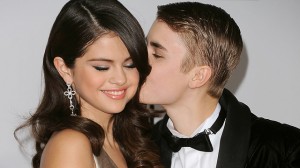 Beliebers everywhere rejoice! Myself included! It looks like Justin Bieber and Selena Gomez, the very famous and young Hollywood couple have hit a major speed bump in their relationship. Rumors started circulating on Friday that the couple had called it quits after Justin Bieber was seen out with Victoria's Secret Model, Barbara Palvin. Bieber was also said to have spent what would've been the couple's two year anniversary performing at the Victoria's Secret Fashion Show and partying with the models thereafter.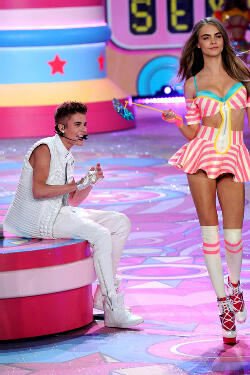 According to a source, "Jelena" broke up about a week ago, although neither of them has confirmed or denied the split. The couple are said to be seated together at the American Music Awards next Sunday; so if neither of them speaks up until then, we will just have to wait and see how it all plays out.
Justin and Selena are, however, very young and head over heels in love—so who really knows what could happen. Do you think the break up is for real or do you think they'll be back together soon?
Sound off in the comments below.