As some may have heard already, Rihanna and her team have taken flight in a tour around the world, hitting seven cities, in seven countries, in seven days! The 777 tour was designed to be a kick-off for the launch of her newest album, Unapologetic. RiRi describes it as her "flying tour bus".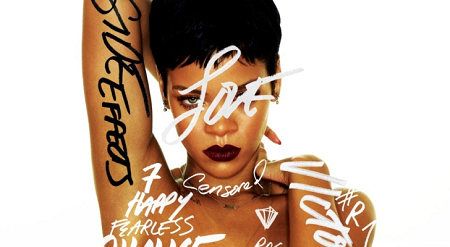 The highly anticipated new album and the tour are getting mixed reviews as it moves across the globe. So far, the pop-star and her entourage has hit Mexico City, Toronto, Stockholm, Paris, Berlin and they play in London tonight. The flying 777 aircraft will conclude it's adventure in New York City tomorrow night. While Rihanna chose to play to a small group of fans at every show, the press group was even smaller. MTV.com reports that very few press persons were granted access to the festivities. However, Rihanna detailed in a recent interview that she wanted the tour to be spontaneous and for the fans, she has been posting pictures and tweets throughout the trip on her personal accounts. Some review sources are loving the idea, and others are a bit negative towards the idea, no doubt a few are a little bitter about not getting an invite.
As far as the much talked about chaos on the 777, outlets are reporting that confrontational encounters are being fueled by alcohol.
Rihanna is known for her off-beat style and risky choices, but that's why us Fashionistas can't get enough!  Her album, Unapologetic is on sale now, and I suggest you give it a listen! What are your thoughts on the matter? Leave us a comment below!