I am an awards show junkie, and the American Music Awards place very highly on my list of favorites. A lot of people get bored during awards shows, but the AMAs are always lively with more performances than speeches. Not only do I love the shows themselves, but I absolutely love watching the pre-shows and interviews on the red carpet about what everyone is wearing.
The star of the night was, of course, my favorite: Justin Bieber. He took home every award he was nominated for, including Artist of the Year. So, to all the haters who thought he was a one hit wonder… 4 years later- he's still artist of the year! Although I am the first to admit he has had some questionable fashion choices, the Biebs looked sharp Sunday night in Dior Homme with his mom as his date (how cute!).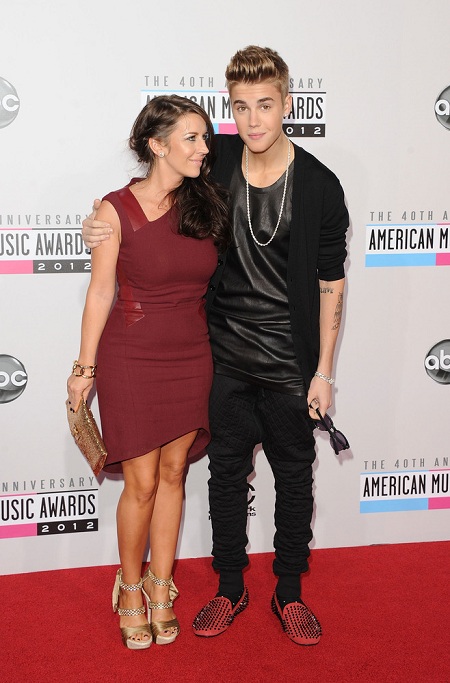 The AMAs fashion this year didn't necessarily have a theme. Many different looks graced the show's red carpet.
One of my favorite looks, and a look that finally suited her age, was Taylor Swift in Zuhair Murad. The nude, embellished mini dress looked wonderful with her pale skin and blonde hair.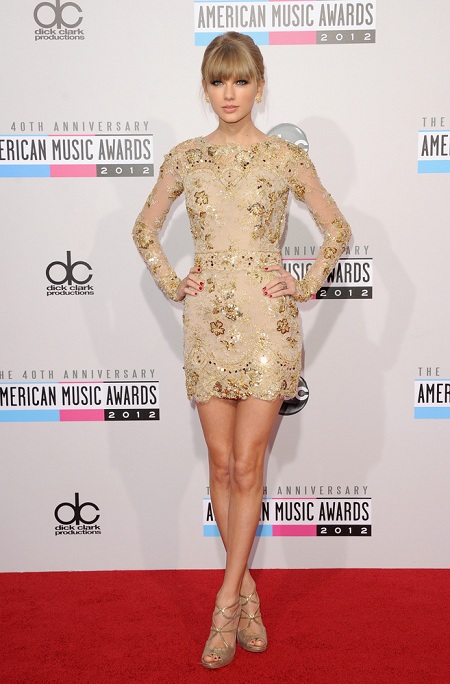 Gwen Stefani, one of my personal style icons, looked amazing in an oversized Balmain jacket and her signature red lips.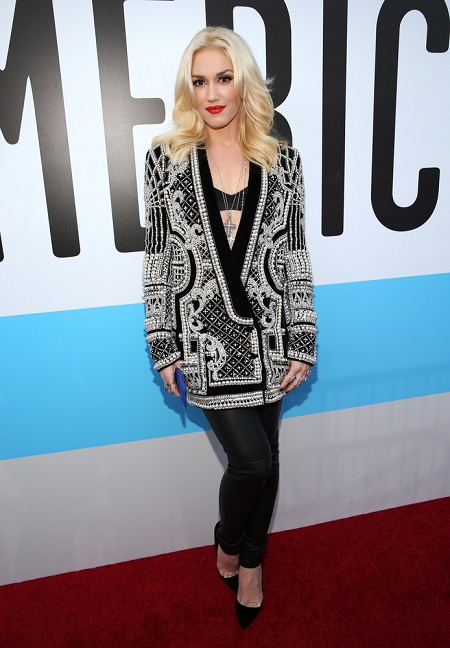 Nicki Minaj who was also a big winner of the night, took a risk in a bold lime green Monique Lhuillier gown.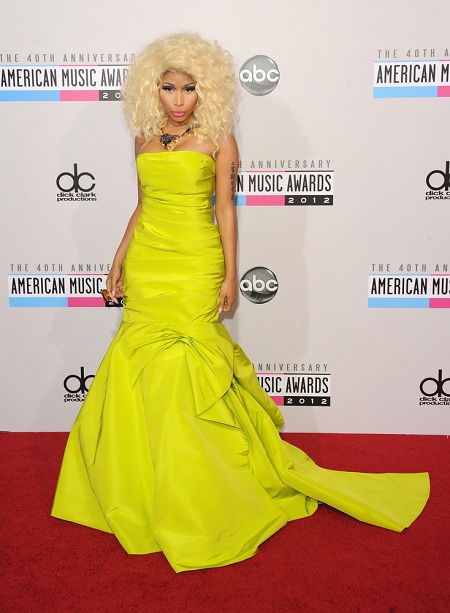 Overall, the show was filled with wonderful performances from Justin Bieber, Pink, Carly Rae Jepsen, and No Doubt. And after all of this, if you are still a Justin Bieber hater…check this YouTube video out, and get back to me.