So every year us "non –celebrities" are put to shame by the sexiest men and women alive. But not this year! Channing Tatum was named People magazine's Sexiest Man Alive and the fans are ecstatic! Since I first saw this heartthrob in the original Step Up film, I have always been a little jealous (okay, a lot jealous) of his practically perfect body! I work out all the time and I still don't look like that! WHAT THE HECK! So needless to say I was not shocked when Channing was named "sexiest man alive".  But one has got to wonder, how does he get that BODY?! Apparently, I'm not the only human being on the planet who questions his physique. A fitness website in 2009 wanted to share "his workout routine" for the film "The Fighter" (which he looked particularly good in) with their readers. However, Tatum's actual trainer caught wind of their poor guess and decided to call them out and give a more accurate workout plan—to Channing's dedicated (and sometimes jealous) fans… Alright guys so here it is, a workout that rivals Channing Tatum's workout.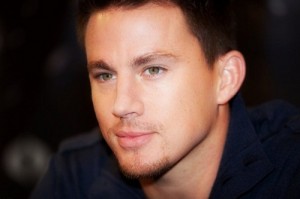 Day 1: Five sets of:
10 Pull ups
30 Kettlebell Swings
50 Walking Lunges
Day 2: Seven sets of
150 Rope Skips
15 Clean and Jerks
Day 3: Three Sets of
100 Mountain Climbers
75 Push Ups
50 Sit Ups
25 Box Jumps
Diet- With regards to diet plan for this super intense workout Tatum's trainer basically has upped the amount of vegetables in the diet and pretty much cut red meat out of the diet.  Another thing that he seems to emphasize is taking salts out of the diet. For the snacks of the day he recommends unsalted almonds and things of that nature.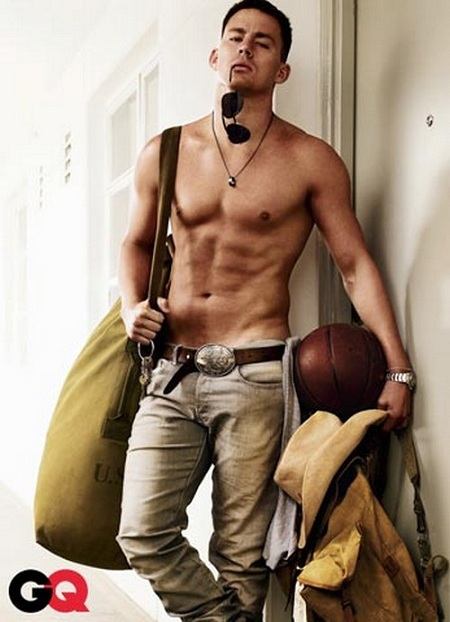 I WANT TO STRESS! That if you're trying to get into shape and just starting out, this is probably not the workout for you! When I work out in the mornings with my OnDemand trainer Jill Colman, she says "listen to your body first and be safe." Start off slow then build your way up!