FirstClassFashionista would like to invite you to shop: DesignerClothes@FirstClassFashionista
DesignerShoes@FirstClassFashionista
DesignerHandbags@FirstClassFashionista
*BOOKMARK THIS SITE* Official Celebrity Fashion and Gossip Website
Here is where you can tell fans what you think about the show. Share a comment with thousands of visitors. *Copyright Protected. First Class Fashionista permits a direct link and credit. *Don't forget to bookmark and share this post with a co-worker, friend, or family member.
Entourage Season 5 "The Truth Seekers" Highlights / Ari's Watch / Sunglasses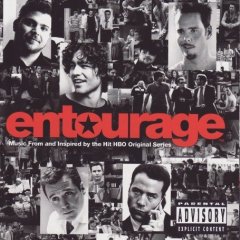 Like the sunglasses the guys were wearing ?Discount Armani Sunglasses
Ari is unable to negotiate the second lead in "Smokejumpers" for Vince, so he urges Vince to take a role in the movie "Benji Goes to the Artic". Ari says he cried reading the script and he didn't know why…Truthfully, he tells the guys that he didn't know if he cried because of Benji; or that he was trying to put Vince in a Benji movie. "You (Vince) should take it for the reason that most people take a script…Take it because you need the money!" Next scene, the Aston Martin is repossessed to prove Ari's point. *Vince is offered 3 million dollars to do the part.
The Truth Seekers Trip:
The guys really don't want Vince to take the part in the Benji movie, so Drama suggests a trip to the "tree" for answers. They need shrooms for this "trip". Eric Robert (Drama's supplier) insists on coming along…*Off in a Winnebago they go! How fun! Along the way, we find out that Ari has never did shrooms before and that he is a little apprehensive. "I never wanted to take a drug that will make me lose control," says Ari.
Ari's Trip:
Before their arrival, Ari calls Loyd and coerces him into dog sitting. However, it's Loyd and Tom's game night. Tom is disappointed and refuses to cancel their game night. To Loyd's dismay, Tom suggests having it over at Ari's house. Initially, Loyd didn't think that it was a good idea but Tom promised to be responsible…Game on again!
In the dessert, they take the shrooms. Ari says that it taste like s*word… Just before Ari's "trip" begins, he gets an unexpected call from his wife. The cellular signal is very low, so Ari seeks a higher elevation. He is alone. Now he is lost.
Mrs Ari and the kids are in Santa Barbara and she thinks, as Ari says, that he is "under a pile of scripts". To Ari's surprise, she says that she is on her way home. Ari insists that it is not the time to come home…"It's a long drive and it will be dark soon." Mrs. Ari agrees but it's Ari's son that needs convincing. He is the real reason why she wants to come home. Ari asks to speak to his son. The boy is crying; but he sobers up right away when Ari offers him a hundred dollars to stay the night. Ari's son agrees and also bargains for a transformer. "You got," says Ari. *Like father, like son.
Ari's trip began while he was speaking to his son. He couldn't even understand what his son was saying at first. He looked at his hands and they seemed huge. He became disoriented and soon he was really lost. He calls Loyd for help. Loyd stays on the phone with Ari and coaches him through this paranoia trip.
The Tree Has Spoken:
Meanwhile, the guys are creating a list of signs as to whether or not Vince should take the part in the Benji movie. * "Arnold found Ari , Ari found Benji and they found us…We are doing the part concluded Vince.
Smokejumpers:
Ari does get busted…Mrs. Ari returns home to find naked men "frolicking" in her pool. Upset, she gives Ari a call. "I don't know who is in more hot water…me or Loyd," says Ari. The trip ends with the guys trying to rush Ari home. Unbelievably, Turtle's trip seems to be extended. * And wait a minute! Vince is still seeking answers …On the way back home there is a car accident, flames and a fireman. Vince envisions himself as the fireman who is fighting the flames outside of the Winnebago window. *Vince has his answer…He wants to take a part in the movie "Smokejumpers".
readfile('http://www.bargainsavant.com/feed.php?q=mens+rolex+watch'); ?>