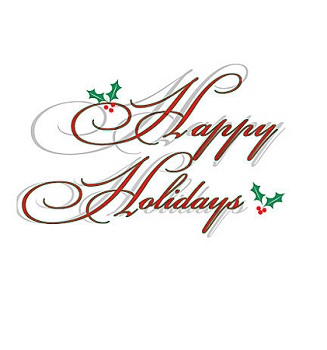 We all have one of those friends or family members who has everything and when the holidays roll around, we're stumped for gift ideas. I usually just end up getting this hard-to-shop- for friend a gift card, but that can be so impersonal. Here are a few fun gifts for when you're stumped at the mall this season, perfect for any guy or gal on your list.
1. A bouquet of flowers. This gift may not last forever, but any friend of a Fashionista will surely appreciate a fresh burst of color during a snowy day. To make the idea of the gift last a little longer, pick out a unique vase that will stay in their heart forever. The best thing about flowering your friends this season is that they won't have this gift yet! People usually don't buy flowers for themselves and no two bouquets are ever the same.
2. An event. Take your hard-to-shop-for friend or family member to a concert or sporting event for their favorite team or artist! I took my boyfriend this year to a Broncos game because I could not figure out something to get him, We had a great time and enjoyed each other's company and that can sometimes be better than most material items… Even a nice meal can be perfect and will allow you and your friend or family member to have some fun without breaking the bank.
3. Socks. I know, I know we never wanted to get socks as kids but try getting a bunch of cool pairs with colorful patterns for a few friends on your list. Last year I got a few pairs for my family members and saved a couple pairs for those faces that slipped my mind… I had them all pre-wrapped so these friends didn't catch my forgetfulness. A cool pair of socks can also serve as unique wrapping paper for a gift card you've already purchased.
4. Give some manual labor. Older relatives, especially grandmas and grandpas, are famous for the "Oh don't get me anything sweetheart, save your money" excuse. And I don't know about you, but my Grandmother has literally everything! This year, try offering to help them with some project around the house or garden. By doing this, you can give them some much needed help along with letting them spend some time with you. This idea is also great because it's light on the wallet.
5. A mani and pedi. Every Fashionista, young or old, will appreciate a cute set of nails and toes, and you will all look great at your holiday functions. This is, needless to say, a gift for the both of you as well.
I have tried these ideas in the past and the unique nature of the ideas has been greatly appreciated. Let me know how they work for you and Happy Holidays Fashionistas!