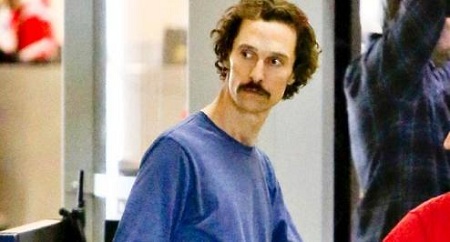 Matthew McConoaughey, Hollywood hunk and recent star of the male stripper flick Magic Mike, has lost a shocking 40 pounds! Going from 180 pounds to about 140 pounds in just 6 months, the beloved actor has dropped the weight for an upcoming role where he will be playing an HIV/AIDS victim in the mid eighties.
In an interview for ABC, Matthew assured his fans that everything he has been doing to take the weight off has been done with moderation and careful monitoring from his doctors. The hardest part for him, he said, has been the smells of food! Mr. McConaughey has had to steer clear of yummy smelling restaurants and dinner tables to keep his cravings down. ABC also interviewed a local nutritionist and doctor that discussed problems that may occur when the actor begins to beef up again after the movie has wrapped up filming. Matthew will need to start eating regularly at a snails pace. If he jumps right in to burgers and fries again, his stomach could reject the food and could even jump start a rare variety of diabetes.
The actor and father assures his fans in the interview that he does not recommend anyone try this weight loss regimen at home. He stresses that his weight loss has been extreme and for a movie role, not to permanently change his image. Hopefully this Hollywood hottie will be back to his normal self sooner than later!