The Victoria's Secret Fashion Show is always one of my favorite televised events of the year for a number of reasons; the  ridiculously glamorous outfits, amazing musical performances and, of course, watching some of the most beautiful models ever walk the catwalk. The fashion show, which was taped on November 8th in New York, aired last night on CBS for an hour of outrageous couture costume design twisted with the classic VS lingerie.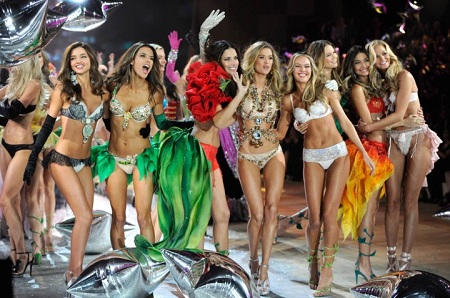 Musical performances by Rihanna, Bruno Mars and Justin Bieber took center stage as the models showed off their beautiful bods and fabulous outfits. Rihanna, as always, looked absolutely stunning. The star was wearing an elegant black dress with an almost Breakfast at Tiffanys feel, accessorized with pearls and lace. The diva rocked the catwalk performing her new hit singles and even showed off her inner fashion model while strutting her stuff at the end of her performance. RiRi's performances almost stole the show from some from the worlds top Victoria's Secret Angels!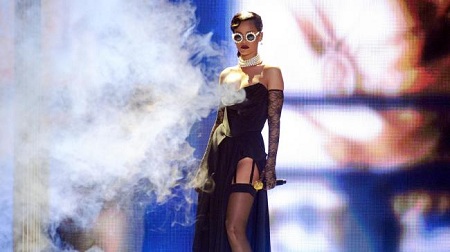 Having a severe case of Bieber fever myself, even the models were ranting about the amazing performances by the one and only- Justin Bieber. Just when you think he cant get anymore charming or adorable, the Biebs puts on a performance that swoons ladies of all ages. He performed his new hit single "Beauty and the Beat" as well as "As long as you Love me" while sporting an all white ensemble in a leather studded vest and low-slung pants. And, was it just me or did he seem a little distracted?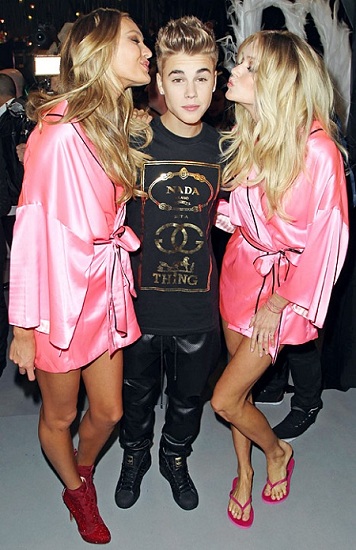 Some of the most memorable outfits, in my opinion, were showed off by my two favorite VS Angels, Candice Swanepoel and Alessandra Ambrosio. Candice took the stage during Rihanna's final performance wearing white lace lingerie complete with gorgeous lavender flowered angel wings.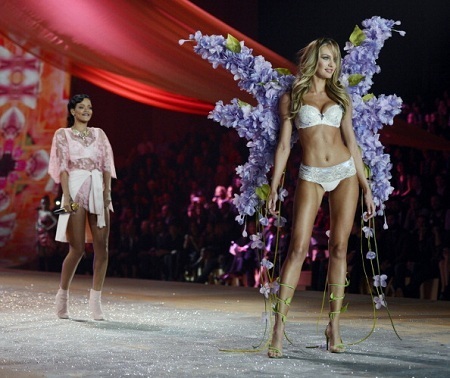 The beautiful Alessandra was the lucky angel this year who was chosen to wear the infamous "Fantasy Bra", which is worth more than $2.5 million. The model heated up the runway in the bedazzled brassiere, embellished with diamonds, gemstones and incredibly intricate beading. The outfit was paired with pink orchid-inspired wings in which the always memorable Alessandra definitely stole the spotlight.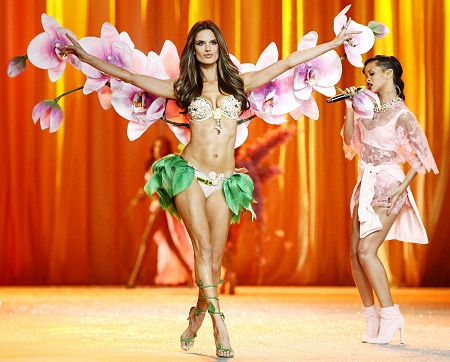 Overall, this years Victoria's Secret Fashion Show was nothing short of spectacular! What did you think fashionistas? Share your favorite VS outfits and moments below!