1. VIBRAMS– Retail: $80
I really like the Vibrams because this product is the closest thing you will get to barefoot running. Running barefoot helps strengthen your feet. We can't neglect our feet, they have muscles too.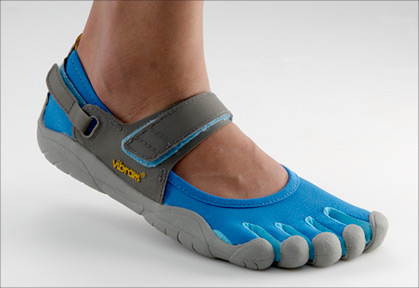 2. PLATINUM PRE– Retail: $32.99
This is my favorite pre-workout product by Optimum Nutrition. Some days I use this in place of coffee and it works really well. In 1 serving, it contains 400 milligrams of caffeine. This is the 1 product I turn to when I'm having a moment and don't want to workout.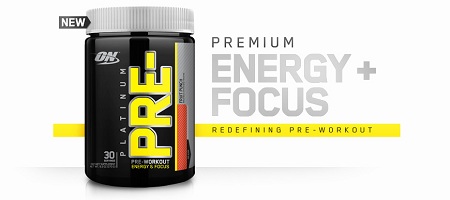 3. AFFITNITY BRA– Retail: $46.00
The affinity 1 shoulder bra is amazing I never thought I would find a bra that was very stylish yet supportive while running or working out. Being active, I know most of us get tired of seeing the same styles so I took it upon myself to find something that was cute yet stylish. I would recommend this bra to anyone who wants to be a show stopper in the gym while running, or participating in any other activity for that matter.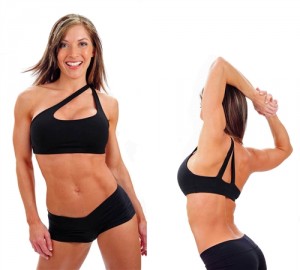 4. LUCY HATHA LEGGING– Retail: $89
The Lucy Hatha legging is my favorite legging at the moment. I never want to take these pants off. They are very comfortable, never lose their shape, and the material is amazing. The pants itself are quick dry and moisture wicking, so if you sweat they're perfect because you will never ever see the sweat. As active as I am I prefer the Hatha leggings to any other store brand legging I have purchased in the past. I use to purchase my leggings from Walmart, Footlocker, or Ross; not anymore I'm sticking to Lucy. Not only does this pant come in a full length legging, it also comes in a Capri, capri legging, and a full length pant. This pant is perfect for anyone who is on the go, does yoga, pilates, or any other activity. You can read my full review here.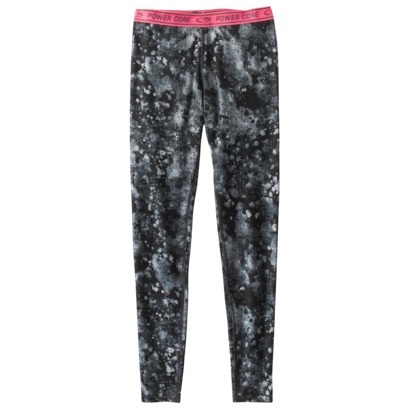 5. NIKE FREE– Retail: $99.99
If you're not a fan of the Vibrams or anything between your toes, your best bet will be to go with the Nike Free. I like the Nike Free because they come in different bright vibrant colors. The Nike Free is a very comfortable shoe for me. I prefer to wear these when I'm at practice running or when I'm in the gym on the weight room floor. This is also a shoe that is going to get you close to emulating barefoot walking.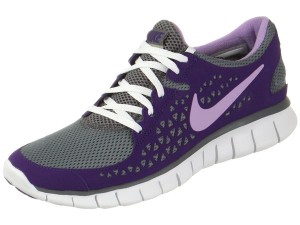 6. MISS FIT CLOTHING– Retail: varies
Miss Fit clothing is awesome if you really enjoy cool, smart mouth shirts that you can wear to the gym. I suggest you check them out. The cool part about all of Miss Fit clothing is that you can get things turned into bags, water bottles, mouse pads, sweatshirts, etc. The possibilities are limitless. My great friend Ken designed two shirts for me. One said: B.A.M. Beauty and Muscles and the other said: WARNING: Approach with caution low on carbs.
7. 6 PACK BAG– Retail: 3 trays: $69.99 | 5 trays: $99.99
The 6 pack bag is the coolest thing since sliced bread. It comes in 2 sizes. One actually holds 3 containers while the other holds 5 containers. So if you're always on the go and you want to be able to prepare your meals and take them with you, I suggest you grab a 6 pack bag. Not only do you have a slot for all of your meals, there is actually a top portion that contains little compartments that you can put your vitamins in. In addition there is also 2 side compartments for you to put your water bottles or protein shaker cups in. Every time I tried to order the 6 pack bag, they were always on back order so I have yet to get one. One day I will get one.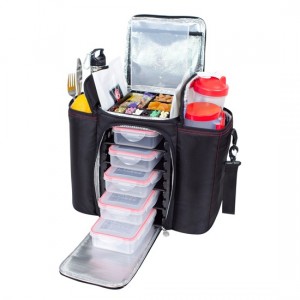 8. NIKE PRO ESSENTIALS CAPRI TIGHTS– Retail: $40
My friends don't call me "Swoosh" for nothing 🙂 They can practically catch me in anything from Nike head to toe. I really like the compression tights. They are really good for me when I'm training or at practice because they don't ride up, and they actually stay in place.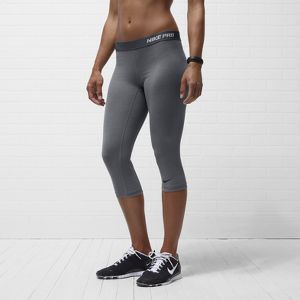 9. G-LOVES– Retail: $45.00
These workout gloves are so stylish because they're designed for the fitness fashionista. When searching for workout gloves, I never find anything that's cute. When Hedda Royce designed these, I almost lost my mind. Ladies if you want to turn heads in the gym just with gloves, these are sure to do the trick. Purchase a pair here.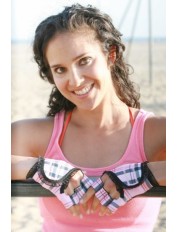 10. TARGET CORE PERFORMANCE LEGGING– Retail: $24.99
These are the warmest leggings I have worn this fall season. I'm cold about 95 percent of the time, so these leggings make sure to keep my legs nice and toasty.
11. LANA'S EGG WHITES– Retail: $45.99
I absolutely love Lana and her company Lana's Egg Whites. The fact that you can get a 9 pound tub of egg whites is unheard of, especially when you're getting it for $45.99. So lets do the math: 1 carton of egg whites at the grocery store can cost you at least 4-5 dollars and it probably won't even last you a week. My egg whites maybe last me 3 days because I make egg white protein shakes cause I just refuse to eat the egg whites. The egg whites can last you up to 15-30 days. This alone is a great investment and an EXCELLENT source of protein.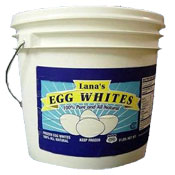 12. IPOD NANO– Retail: $149.99
As we all know, Apple has taken over the electronic market. The iPod Nano is actually a cool little gadget; you have your music, just in a smaller compact version. I prefer the iPod Nano and the iPod shuffle because it stays out of my way during my workout. I really prefer the shuffle because I can actually clip it to my clothing but the iPod Nano is just as easy to clip to your clothing as well, if you buy the proper case. Apple will continue to wow consumers for many years to come.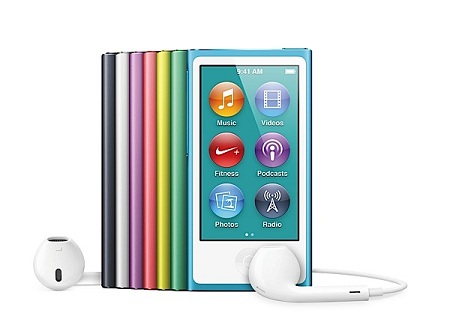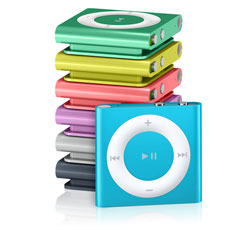 13. TRX SUSPENSION TRAINER– Retail: $199.95- $249.95
Where do I begin? the TRX Suspension Trainer is 1 of the most amazing gadgets on the fitness market. The TRX Suspension Trainer is able to be used at home, at the gym, and even on the road. Personally, I take my TRX everywhere. I even travel with it. Inside of each kit, there is a poster that actually shows different exercise you can perform while using TRX. The TRX is a suspension trainer that allows you to use only your body weight. There is no added weight while using this. Times when I don't feel like going to the gym, I just attach it to my bedroom door and workout in my bedroom.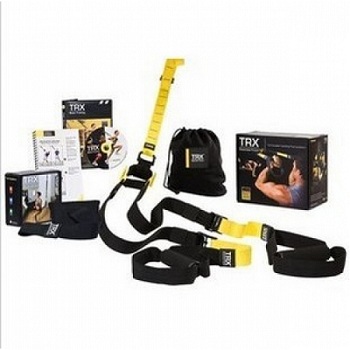 Hope you all enjoyed my fitness 2012 favorite things. I hope that in the next year you will reach all of your health and fitness goals, and I'm be here to help you out whenever you need me.
Happy Holidays from myself the Fitness Fashionista and First Class Fashionista!
Disclosure: This post contains an affiliate link. Regardless, our team at First Class Fashionista only recommends products or services we use, will use or have used personally and believe will be good for our readers. We are disclosing this in accordance with the Federal Trade Commissions 16 CFR, Part 255 Guides Concerning the Use of Endorsements and Testimonials in Advertising. All opinions stated here are my own. In cases where we can not support a product, that product will not be featured at FCF.