This fall and winter a major trend in the world of beauty and hair has been ballerina-inspired top buns. Personally, I have found myself loving this look and think it is the perfect hair-doo to rock when I don't have time to straighten or curl my hair. A plethora of our favorite celebs can even be seen pulling up there hair and tying it into the elegant top bun for a look that's effortless and perfect for this holiday season.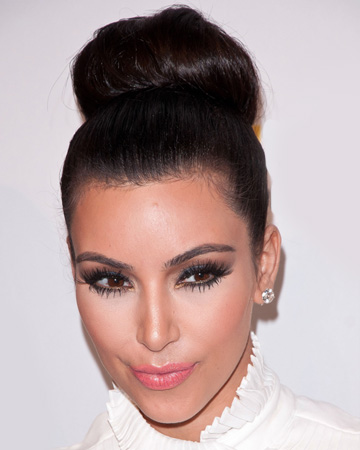 Utilizing this hot new trend, not only creates a fuss-free and tempered hairstyle, but looks perfect when combined with either a daytime casual ensemble or an evening cocktail dress for a night out on the town. Pulling your hair up and off your face gives you a chance to not only create a classy and clean style, but can also inspire you to try something new with your make up, especially since your face is the center of the spotlight.
I've found this style looks best when it is piled in a higher position on top of my head, but the location of the bun is completely a personal preference! At first, I had trouble perfecting the art of the top bun, but after watching several tutorials and giving it a try myself, I have finally realized it's not as difficult as it looks. To pull-off this glamorous style, all you need is a sock or bun shaper and a hair-tie.
Here is a tutorial from Wendy's Lookbook to help you perfect the art of the sock bun!
What do you think fashionistas? Are you a fan of the top bun, or is it a trend that should be left in 2012?