How to Get Festive!
As I look at my pile of studying I had to do today, the most depressing thought I had was that it didn't feel like Christmastime. With work, finals and the stress of shopping, it's easy to lose the holiday spirit. However, in order to cheer you and myself, I have come up with a list of five ways to get festive when that spirit seems out of reach.
1. Take a break! Sit down with your family or friends and watch a Christmas movie. One of my personal favorites is Love Actually, featuring too many amazing actresses and actors to name!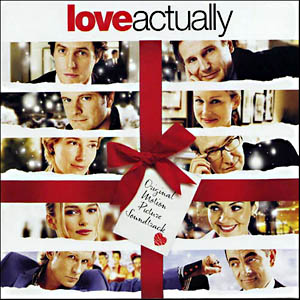 2. Check out Nifty Thrifty and get yourself an ugly Christmas sweater. Although people think these are for parties, I suggest wearing it around the house and dancing to Christmas music.
3. Window Shop! Well don't shop, that's too stressful. If you're in New York make sure you visit all the department store's displays and if you're not, check out pictures here. After looking at these pictures and feeling the need to experience the feeling live, see what your local shopping center has to offer for window displays this year. Nordstrom and Anthropologie are usually my favorite!
4. Give the gift of cupcakes to others and yourself! Baked by Melissa is one of my favorite cupcakeries and they ship nationwide. If that seems too tedious, like Mandy Mortimer at What The Fruitcake blog, you can bake some Christmas tree cupcakes and give them to friends and family as gifts.
5. Lastly, get yourself a cute pair of PJs for Christmas Eve and morning. Since it's hard not to shop around the holidays, I'll make it easy. Victoria Secret's is having a sale: $39.50 for this year's most beloved pajamas. So cute, you can even pick a few pairs for your friends and family.
Enjoy! And tell us what keeps your spirits up this time of year!?
Disclosure: This is a monetized post. Regardless, our team at First Class Fashionista only recommends products or services we use, will use or have used personally and believe will be good for our readers. We are disclosing this in accordance with the Federal Trade Commissions 16 CFR, Part 255 Guides Concerning the Use of Endorsements and Testimonials in Advertising. All opinions stated here are my own. In cases where we can not support a product, that product will not be featured at FCF.