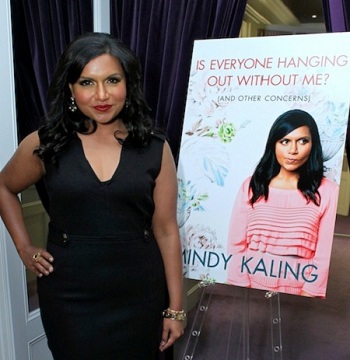 We all know and love Mindy Kaling as Kelly from the hit show The Office, but there's more to love! Serving as a writer for The Office as well, last year Kaling came out with a chuckle-filled book detailing the ups and downs of her life, titled Is Everyone Hanging Out With Me? (And Other Concerns).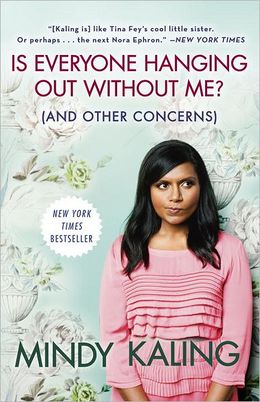 The book, much like Mindy's character on The Office, is full of sarcastic and cynical observations made by Mindy from her current position in life of the less glamorous moments of her past. Although she tends to be very critical of herself, Mindy offers real-life advice for real life women. She is very relatable, down-to-earth, and honest about everything from dieting to relationships to women and their careers. As readers tour through the life of young Mindy, teenage Mindy, and sort of adult Mindy, pictures are scattered to illustrate how she has blossomed into a successful and beautiful woman.
What I liked best about this cool collection of essays was how touching the stories were, but they still had me giggling the whole time! I'm a big fan of The Office and with Mindy being a writer on the show as well a playing Kelly, I can definitely see the similarities between the humor in both the book and the show. The publisher made a 27-page excerpt available, perfect for the Fashionista to sample here.
So if you're looking for a funny, but real read or if you're just bored over your break from school, try "Is Everyone Hanging Out With Me? (And Other Concerns)" by Mindy Kaling. My mom rented it for me from the library last weekend and I loved it! Enjoy and let me know what you think!