One day while roaming Instagram I came across a page called "Active Accessories" and the word "Active" immediately caught my eye. So, I took a look and I discovered that they had this really cool pouch that would be perfect for anyone who is always on the go. So I asked if I could do a review and here I am.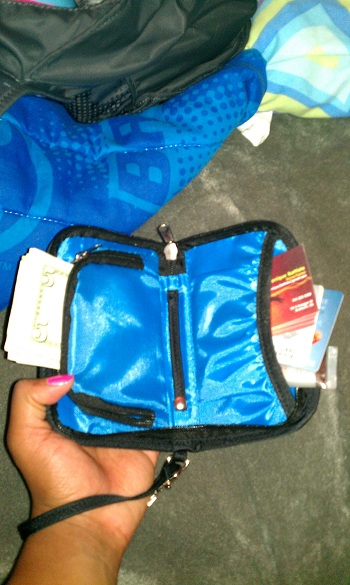 I received the pouch in the mail within the next week and I was so excited to open it and give it a test run. I opened it and found there was a little fitted pocket on one side and a zippered pocket on the other side. On my test run I was able to fit the following items: Cash, Debit Card, Business Cards, Pen, lipgloss, and my birth control pills. I couldn't believe that I could fit all of that into this little pouch. If I wanted I still had room for my keys.
The Active Accessories On-The-Go Accessories Pouch is ideal for moms, runners, those who go to the gym but never want to take a purse or wallet, etc. It functions as a wristlet as well, so its almost impossible to lose. Ladies if you're going out on the town with your girls and you don't feel like taking a huge clutch or purse, this is PERFECT!!!
Active Accessories is allowing me to do a giveaway of this wonderful product. Retail: $14.95
Giveaway details are below:
To win this AMAZING product you must record yourself doing any variation of a plank and hold it as long as possible. Whoever holds their plank the longest will win this super cool pouch. Email videos to: Monique.Battiste@gmail.com
Good Luck