Yesterday, I assisted Ms. Brandi Shigley at the Fashion Denver Holiday Market Frost (look out for more on the event). Anyway, the evening before the event Brandi told me to sparkle. I was racking my brain, trying to figure out what my sister and I owned that sparkled. I had one thing, a sequin purple dress from Express that I wore last New Year's Eve. However, it was at school so I was out of luck.
I thought long and hard about it and decided it was time to invest in a piece that sparkles. If you've been following my posts for awhile, you know that I'm all about the staple and investment pieces. I believe when you get to be 20 and older these pieces are worth it. So you may be asking, why invest in a piece that sparkles? Well, I'm glad you asked. Because as you get older there are more parties and more events that invite you to sparkle and be the prettiest and, of course, most confident in the room. I know that's how I like to feel at a lot of events, so it's important to me to have that go to piece for the ultimate sparkle moment.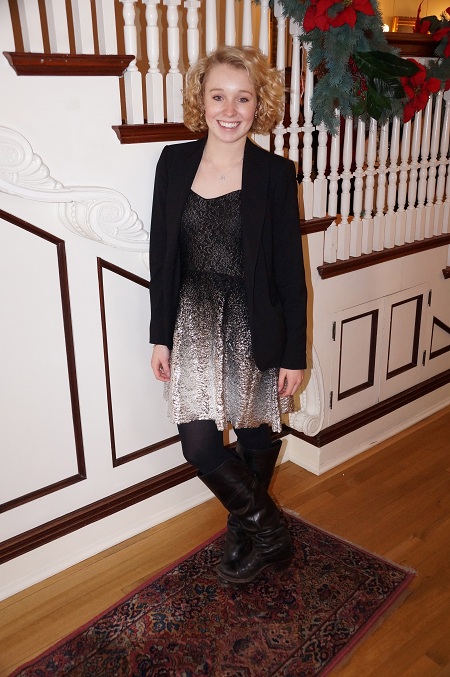 Going for a more professional look, I paired this Free People reflected moonlight dress with a blazer and boots. For your big night out, I recommend:
Free People Sunburst Faux-Leather Motorcycle Jacket, $198.

Prabal Gurung NM + Target Sequined Cape, $79.99.

BCBG Paris Jaze Pump, $59.95.

Share with us. How do you sparkle year around?