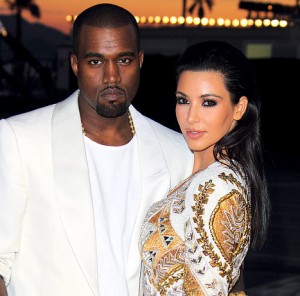 The celeb couple fondly known as Kimye is pregnant! Rumors began swirling this holiday season after Kim and Kanye were spotted visiting the Ob-Gyn. Well, it turns out, the rumors are true. During his Revel Atlantic City show on Sunday night, Kanye West announced he and Kim were expecting a baby!
Shortly after the news hit social media, the Kardashian clan all sent out tweets congratulating the couple and confirming the news.
So, what do you think? Will this baby be the next Blue Ivy? On another note, Kim K's divorce from Kris Humphreys is still pending. Leave your comments below.