Start the New Year off right. Get in on the Ultimate Fitness Challenge with Bay Area's elite personal trainer and former NPC Figure Competitor, Monique Battiste. It's absolutely FREE. Starting January 1 through January 31, 2013, Monique Battiste will be posting a 3 day workout program every week at MoniquesFitness.com. Results will be tracked with a weekly weigh in and before and after pics. Consult your doctor before changing your exercise or diet. Happy New Year!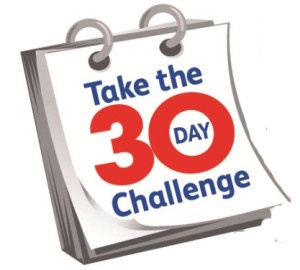 To Enter:
1. Send a before picture to: mofit16@gmail.com. The last day to enter is January 7, 2013.
2. The picture must be a SIDE shot and a FRONTAL shot: Guys- Shorts and no shirt. Ladies- Shorts and sports bra.
Requirements:
1. Follow training program every week.
2. Keep track of your weight every week and weigh in at the same time every week.
There will be 2 winners: Local winner (located within the Bay Area) receives 10 FREE 1-hour training sessions. Non-local winner receives 1 month online coaching program with nutrition guidance.
Winners will be selected based on best OVERALL TRANSFORMATION.
Below are a few questions Ms. Battiste answered for me:
Q: How long will each workout take?
A: Training will take up to an hour. If you include your cardio at the same time it will take up to 2 hours max.
Q: Will the workouts be Indoors or Outdoors?
A: The workouts will take place indoors.
Q: Will we have to have access to a gym?
A: Yes, working out at home leads to many distractions. If you go to a gym before January 1 you will get the best deal because most gyms haven't met their sales goals.
Q: Is there an at home workout available?
A: Yes
About Monique Battiste:

Monique Battiste is a personal trainer located in the SF Bay Area. Battiste graduated from California State University, Fullerton with a B.S. in Kinesiology and holds a Level 1 Sports Performance Coaching certification from USAW (USA Weightlifting). She has a true passion for fitness and would love to share her passion with others all over the globe.