We are currently surrounded with ways to improve ourselves in 2013 as well as tips on how to make our New Year's resolutions a reality. I have personally never been a big fan of the gym, so my New Year's resolutions always consisted of ways to eat healthier to improve my overall health. This year I have decided to ditch the scale and dress thinner. People.com did a photo spread featuring celebrities dressing their bodies better, giving the impression they had lost weight. What could be more fun than improving your wardrobe to improve your overall look? By dressing better for your body type you'll look and feel better; starting off 2013 with a burst of confidence. Here are five celeb-inspired looks to try this year to make yourself look thinner and feel better:
1. Add a bell-shaped skirt– The bell shape gives your body womanly curves, but balances out ones that you feel are too much! The bell skirt also gives a flirty touch to any outfit at work.
2. Throw on a tailored blazer. Blazers are perfect to go over a loose fitting dress or top to add some instant chic lines to your outfit. By adding a blazer in a darker solid color, your body will look thinner and trimmer in a matter of seconds.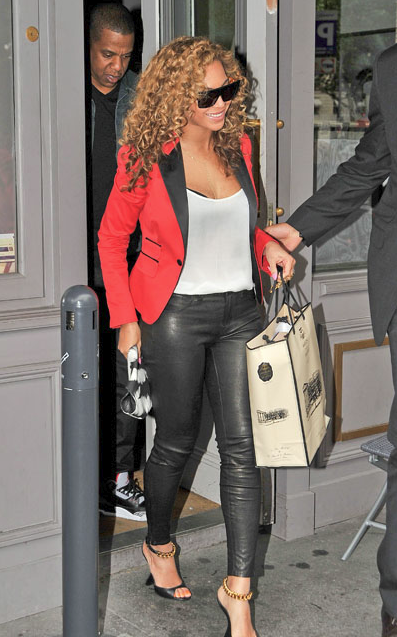 3. Go up a size. I know this sounds scary, but try it! Especially with dresses, getting the next size up will allow the garment to hang a little off the body instead of hugging every imperfect curve. Be sure to try the piece on before your purchase to make sure that it isn't so big that you look sloppy.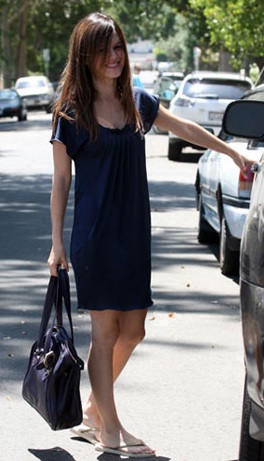 4. Hem it up. This trick works again with skirts and dresses. Bring up the hem an inch or an inch and a half to show off some leg! Add a cute pair of patterned tights while it's still frigid out to give the illusion that you've dropped a few pounds and are dying to show it off!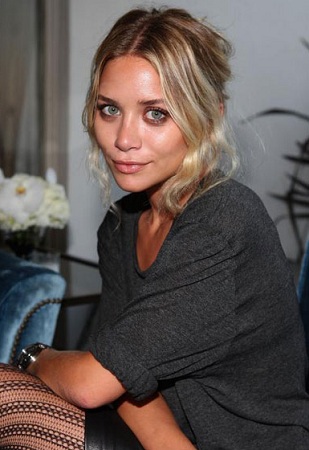 5. Pick a FLATTERING print. Too often we see men and women wearing things just because it's the trend but, honestly, it does not look good on their body. For larger frames, wear smaller prints. For smaller frames, where larger prints. By wearing the correct print, you don't overwhelm your body and you'll be able to show off your curves while still looking classy.
For a larger frame:
For a smaller frame:
Tired of the same old New Year's resolution like I am? Leave some other ideas you're thinking of trying this year with us below! Happy New Year Fashionista!
Disclosure: This is a monetized post. Regardless, our team at First Class Fashionista only recommends products or services we use, will use or have used personally and believe will be good for our readers. We are disclosing this in accordance with the Federal Trade Commissions 16 CFR, Part 255 Guides Concerning the Use of Endorsements and Testimonials in Advertising. All opinions stated here are my own. In cases where we can not support a product, that product will not be featured at FCF.