Full Steam Ahead in 2013 with the Fitness Fashionista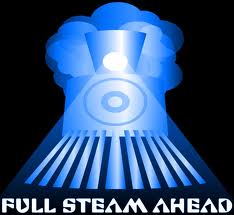 Let's start the new year off with an AWESOME lower body circuit.
1. 2 Min Tabata Run
2. KB or DB Squat to Overhead Press
3. Alternating Reverse Lunges
4. DB Calf Raises
5. DB Deadlifts
Rules: Set interval timer for 30 secs of work and 30 secs of rest.
Total time to complete: 30 MINUTES
Let's blast away some fat with this high intensity interval training circuit.
Cool way to start off the year huh?!?! I agree.