The Biebs seems to be off to a bit of a rough start in 2013. Early this week, photos emerged of JB smoking a blunt with friends at a hotel party in Newport Beach. Reports were made that the 18-year old megastar had attended the hotel bash along side friend and rapper Lil-Twist (pictured with Justin below), and his brother. The two brothers were speculated to be the ones distributing the pot to the party goers.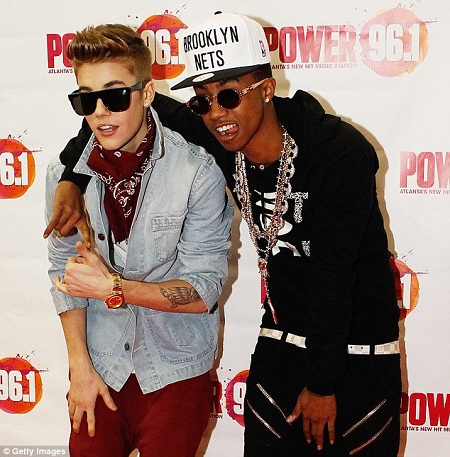 After the photos surfaced of the Biebs, in an attempt to protect the musician, his managers have decided to begin putting up signs where he parties stating that any photos which are taken are automatically property of the Biebs. Not sure how well that one will go over. Following the blunt allegations, Bieber tweeted a public apology of sorts on that read "Everyday growing and learning. trying to be better. u get knocked down, u get up".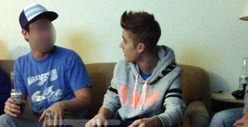 As if facing public scrutiny over these drug allegations isn't enough- only days before the star was caught blunt in hand, he was being followed by a paparazzo who was struck and killed by a car. The 29 year old photographer was hit while trying to snap a shot of Justin's Ferrari crossing a highway in Los Angeles.
Even though the heartthrob has had a rough beginning to the new year, it seems things can only go up from here! Either way, we love you JB! Justin Beiber was spotted at Four Seasons Denver a few days ago.