Mary Kate and Ashley Olson currently are continuing their acting careers, but more importantly they have also become successful fashionistas. These twins have been acting before they could even walk or talk. Mary Kate and Ashley are very well-known for their child hood roles in Full House, It Takes Two, and a lot of other various movies as they got older. After the twins graduated from high school, they put a hold on acting and were both driven to start a life in the fashion industry. Years later, they've developed two lines called Elizabeth and James and The Row. Interestingly enough, however, Mary Kate and Ashley really want people to see them as two different people with two different careers, versus a pair, although they've been involved in a lot of business ventures together.
In July of 2011 another Mary Kate and Ashley collaboration was launched, Style Mint. Inventive and chic, the online store has new clothing on the website each month and offers first time costumers 20% off their first item. How it works is: It's a free membership site. To become a member you can either log in through Facebook or sign up with email. Then it takes you through a quiz on styles that fit you best. This is a great way to shop because you will be given a pre-view of the different collections and trends throughout the site. Mary Kate and Ashley have several different pages on the website such as Safari Cool, Preppy chic, Stripes, and tribal. The clothing is mostly women's ready to wear clothing. There are also shoes, handbags, and jewelry to accessorize with. The ascetic for their designs stays pretty consistent throughout each page of the website.
The Armstrong Blouse was one of the first things I noticed on the website. This shirt is simple, but really cute and it comes in several different colors.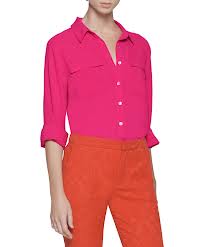 The Lola Jean is another great garment on this website. These jeans are skinny jeans and come in various colors.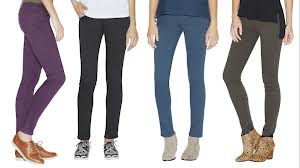 There are also a lot of great chunky winter sweaters that are sophisticated and comfy, which would pair really well with the Lola skinny jeans.
Check out the site for yourself at http://www.stylemint.com. —Happy shopping fashionista!