It's the new year and most of us are new to the gym. So here are a few tips for staying injury free and healthy at the gym.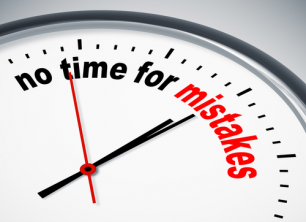 1. Personal Training– When joining a gym, a sales rep will try to convince you to purchase a few introductory personal training sessions. If you're not sure, don't feel obligated to purchase anything. Do your research first. Do they have a degree? Are they certified? If so, who are they certified by? Ask them how long have they been training? Ask them what is their philosophy? Make a list of things you would like to ask this person before you purchase sessions from them. It allows you to gain insight about this person that you plan on trusting with your safety and your fitness results.
2. Improper Form or Trying New Exercises- When trying new things in the gym, be sure to ask for help if you're unsure on how to perform a certain movement. Also stick to what you know. Never try something new just because you see someone else do it. Know your limits.
3. Broken Equipment- If a machine is broken, or even a piece of it is broken, DON'T USE IT! Please report that piece of equipment to a staff member that way they are aware of what is going on. You risk injury when continuing to use a piece of equipment that is broken.
4. Germs- Be sure that you're wiping down the equipment before using anything because you don't want to risk infection. There are plenty of people in the gym who refuse to wipe down their equipment after using and it's completely covered in sweat. DISGUSTING! It makes me cringe. Always carry a towel with you and place it down before you sit or lay down on a bench. The most common contracted disease in a gym is MRSA (Methicillin-resistant Staphylococcus aureus) because it is spread by contact. It is a staph infection, which can be treated with the right antibiotics. Always have a pair of water shoes or sandals that you will wear in the locker room that way you won't step on that nasty floor.
5. Pushing Yourself- It's okay to push yourself but at the same time you have to know when it's time to stop and take a break. I pushed myself to the point that now I have to sit out an entire track season due to me having a 6″ stress fracture in my left leg. I have been ordered by my doctor that I cannot run until April 1. So, until then, the most I can do is low impact workouts, but low impact doesn't work well for me (it's not a challenge enough). I didn't listen to my body and look where I ended up. The last time I ran was October 10, 2012, which makes it 3 months.
Hope these few tips give you some sort of guidance when starting a new routine. Cheers to 2013!