It all started on Instagram…One Monday afternoon, in a busy post office line, I was browsing the popular page on the ever-so exciting social media site, and this is where I discovered my new absolute celeb style crush. It began with a picture of a gorgeous woman with a short blonde bob, kneeling on a white couch, wearing a black leather jacket, matte black tights, mustard-yellow shorts, and thigh-high leather boots. I don't know what it was, but something made me click on this picture, then continue to scroll through pages and pages of her photos (great use of my time, I know). After I scrolled through all that I could, I decided to Google this mysterious girl and thank goodness I did, because as it turns out she is my current fashion obsession.
This 25 year old knockout is one fourth of the iconic style group taking over the news in the fashion world. They're referred to as "the Russian Mafia". The four, all Russian beauties, includes fashion designer Ulyana Sergeenko, fashion designer Vika Gazinskaya, daughter of a Russian senator, founder of Buro 24/7 (a fashion news website), best friend to Elena, Miroslava Duma and, of course, model and wife of billionaire media mogul Alexander Lebedev, Elena herself.
Elena is the mother of two young boys and a socialite, two things that to us in America may seem contradictory (thinking of Paris, Kim K, Nicole Richie and so on). But Elena seems to handle her publicity very well. Always keeping it extremely classy and under the radar, Perminova was very hard to dig up. Needless to say, it took me multiple pages on Google, hundreds of blogs, interviews, and countless photos to discover what little I did about her.
To me, Elena is the epitome of a style icon. From her street style, to her red carpet or premiere appearances, Perminova is always stacked head to toe in original, poised and eye-catching ensembles.
"My style is romantic and feminine, but in a very unique way. Every trend that I wear I always customize for myself, personalize it in a way. My favorite outfit I've ever worn is by Giambattista Valli; he's genius! He created a look exclusively for me, and gave it to me as a present. It's a beige dress with a train and a feather cape. I loved it so much, that even though it's really striking and easy-to-remember, I wore it twice – for the second time to the Vogue Paris 90th Anniversary Party. My other favorite outfit is a magnificent skirt, also by Giambattista. There isn't a single person who hasn't asked me, 'Oh my God, who is the genius who made it?'" — Elena Perminova, Shop Ghost.
Her favorite designers include; Marni, Rodarte, Prada, Chloe, Proenza Schouler, Giambattista Valli, and Kenzo. Not once have I seen an outfit that I feel she didn't pull off and didn't make her own. She is one to watch and one to look to for style inspiration.
Here are a few of my favorite photos of her. These are looks that I feel truly illustrate her style.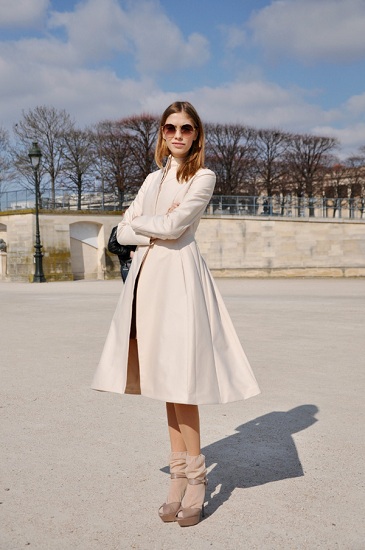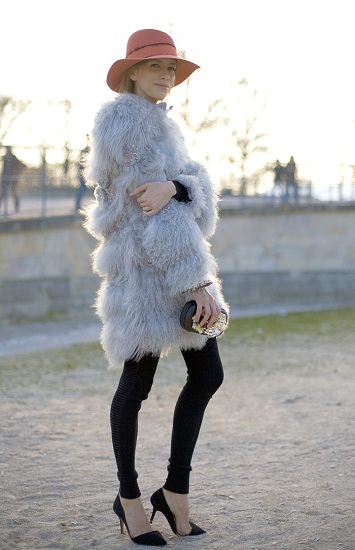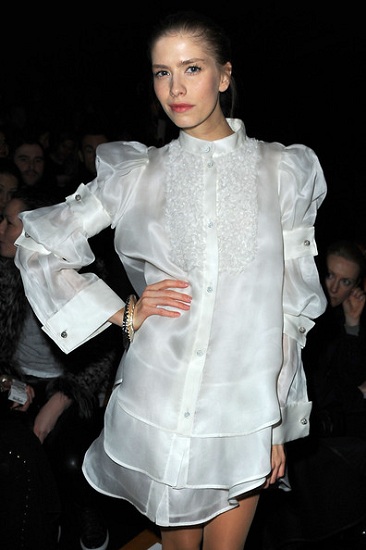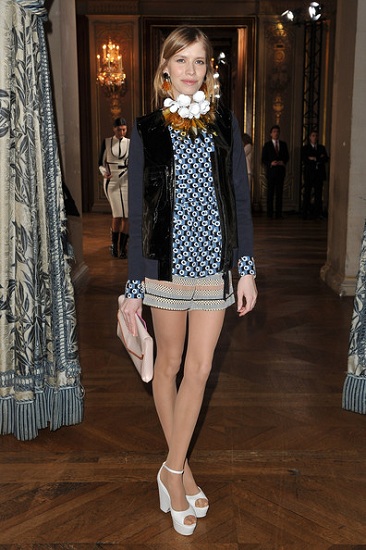 Until next time,
Chelsey