Golden Globe Awards Recap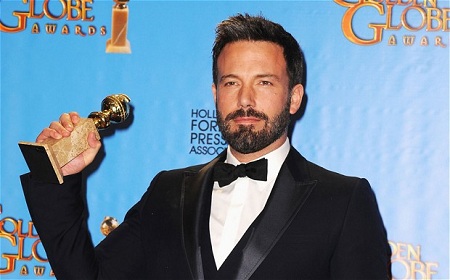 Showcasing today's hottest celebrities and glamorous ensembles, the 70th annual Golden Globe Awards, an award show that honors Hollywood's finest in the works of television and cinema, aired last night on NBC. The show was hosted by the hilarious duo of Tina Fey and Amy Poehler, which quickly created a night to remember.
Ben Affleck was among the night's many winners. Affleck walked away with the Best Director award for "Argo". Quentin Tarantino, Adele, and Anne Hathaway were among the other nominees that left the Globes with trophies in hand. One of the most memorable and most talked about moments of the night was the Cecil B. Demille Lifetime Achievement Award. Jodie Foster was the honored actress who accepted the award. She gave a speech that was emotional, sometimes awkward, sometimes rambling, very unpredictable but powerful.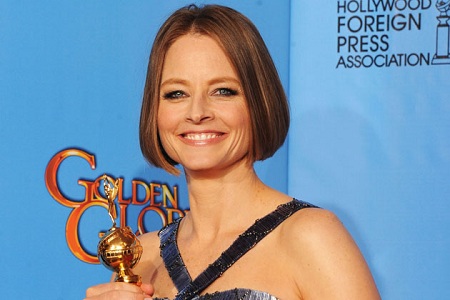 Within her speech the actress celebrates her age, living the single life and her experiences throughout her many years in the entertainment industry. Jodi Foster poked fun at living in the celebrity limelight and the pressure to reveal ones sexual orientation and personal life.
"I'm just going to put it out there, loud and proud…I am, uh, single. I hope you are not disappointed that there won't be a big coming-out speech tonight. I already did my coming-out about a thousand years ago back in the Stone Age," says Foster.
Overall the night was filled with laughter, tears, and fabulous outfits! Check out the Golden Globes winners, as well as Miss Jodie Foster's memorable Lifetime Achievement acceptance speech below.
Golden Globe Award Winners included:
Best Drama: "Argo"
Best Comedy or Musical: "Les Misérables"
Best Actress, Drama: Jessica Chastain, "Zero Dark Thirty"
Best Actor, Daniel Day-Lewis, "Lincoln"
Best Actress, Comedy or Musical: Jennifer Lawrence, "Silver Linings Playbook"
Best Actor, Comedy or Musical: Hugh Jackman, "Les Misérables"
Best Director: Ben Affleck, "Argo"
Best Supporting Actress: Anne Hathaway, "Les Misérables"
Best Supporting Actor: Christoph Waltz, "Django Unchained"
Best Foreign Language Film: "Amour"
Best Animated Film: "Brave"
Best Screenplay: Quentin Tarantino, "Django Unchained"
Best Original Score: Mychael Danna, "Life of Pi"
Best Original Song: "Skyfall" (music and lyrics by Adele and Paul Epworth), "Skyfall"
Best Drama: "Argo"
Best Comedy or Musical: "Les Misérables"
Best Actress, Drama: Jessica Chastain, "Zero Dark Thirty"
Best Actor, Daniel Day-Lewis, "Lincoln"
Best Actress, Comedy or Musical: Jennifer Lawrence, "Silver Linings Playbook"
Best Actor, Comedy or Musical: Hugh Jackman, "Les Misérables"
Best Director: Ben Affleck, "Argo"
Best Supporting Actress: Anne Hathaway, "Les Misérables"
Best Supporting Actor: Christoph Waltz, "Django Unchained"
Best Foreign Language Film: "Amour"
Best Animated Film: "Brave"
Best Screenplay: Quentin Tarantino, "Django Unchained"
Best Original Score: Mychael Danna, "Life of Pi"
Best Original Song: "Skyfall" (music and lyrics by Adele and Paul Epworth), "Skyfall"
Lifetime Achievement: Jodie Foster
The speech