FirstClassFashionista would like to invite you to shop:
DesignerClothes@FirstClassFashionista
DesignerShoes@FirstClassFashionista
DesignerHandbags@FirstClassFashionista
*BOOKMARK THIS SITE* Official Celebrity Fashion and Gossip Website
Judge Hatchett's Hairstyle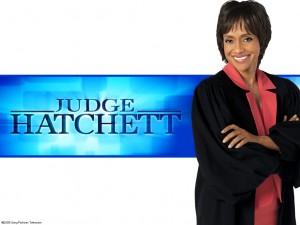 "He is not this child's father…You've been lying…You've been playing games up in here."
Judge Hatchett's hair always seems to look good. She gets the FCF best hairstyle award. *This Judge rules in style! Here is where you can tell fans what you think. Share a comment with thousands of visitors…Let's talk story lines OR let's talk hair. You start the conversation. *Copyright Protected. First Class Fashionista permits a direct link and credit. *Don't forget to watch Judge Hatchett on BET. Check your local listings for dates and times.