Listen up little monsters, Lady Gaga has done it again…but this time is it too offensive? Her latest controversial outfit, a bra with two plastic assault rifles, is turning heads, especially after the recent elementary school shooting in Newton, Connecticut.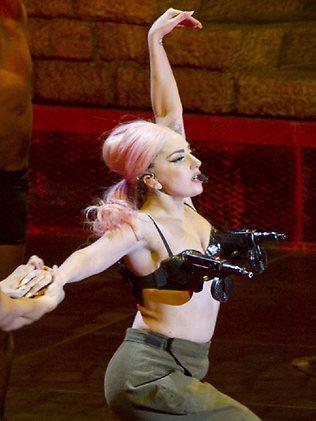 Lady Gaga wore this bra during the Born This Way tour in Vancouver, Canada. However, to her credit, this was not the first time Gaga has worn this type of bra. She wore a similar outfit in her 2010 "Alejandro" music video, and on the cover of the Rolling Stone magazine for July 8-22, 2010. Although two years ago there was not a recent shooting. Ironically, Gaga wore this outfit in Vancouver just one day after Vice President Joe Biden met with congress and the NRA about gun violence.
In other news, Lady Gaga has also been accused of being a bully during her recent Twitter feud with Kelly Osbourne.