First Class Fashionista earlier reported about a plane going missing last week that the heir to the Missoni fashion house Vittorio Missoni, his wife, another couple, and two crew members were all aboard (HERE).
Although it is still a mystery as to what happened to the plane and its passengers, the Missoni menswear winter 2013 show continued on as planned this past Sunday.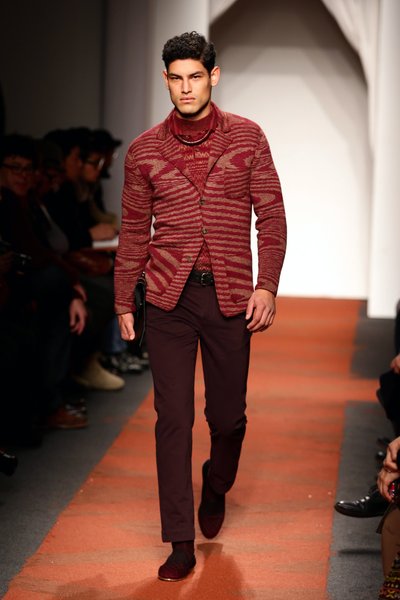 The show in Milan received a standing ovation from the audience out of respect for the incident as well as the quality of the line. The sister to Vitorrio Missoni, menswear designer Angela Missoni avoided cameras and reporters after the show who were asking about her brother's disappearance. However, earlier in the day, she did state that all possible avenues are being sought out in hopes to find her brother and the other missing members of the plane. Angela Missoni stayed backstage during the show, and the parents and founders did not attend. In Angela's public statements, she has said she believes her brother and other members of the plane are still alive.
The show itself was a success, showcasing the signature zig-zag print on knits, tailored suits, and included a finale of sweaters. The inspiration for the line was taken from North America, mixing colors and textures of rock faces and pale yellow deserts as well as the deep blue hue of the Atlantic Ocean.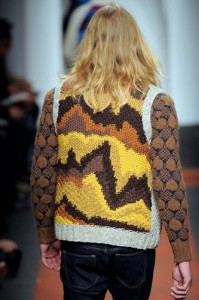 In wake of the tragic event, the show was still a success. Hopefully good news will come and more information will surface from the disappearance of the plane carrying Vittorio Missoni and 5 others.