Recently I had the chance to go snowmobiling with my boyfriend in Vail, Colorado. We had a BLAST!!! During the trip we were riding up and down the bumpy slopes and endured some quick turns. I gained so much knowledge and appreciation for the sport. Living in Colorado my whole life, I feel as if I've missed out on many years that I could have been enjoying the beautiful scenery, mountain air and powdered show.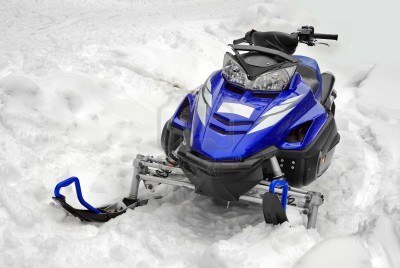 Today, I would like to share with you, my First Class Fashionista readers, some of the tips I learned while riding and encourage you to go out there, and slide down the mountain whenever the chance arrives.
Before Leaving Flat Land:
Wear layers
Avoid cottons and sweatshirts that retain moisture.
Your first layer of clothing should be polypropylene and thermal under garments, because they release moisture while retaining heat.
Wear nylons instead of leggings, because they stay on your feet and will not get pulled up while you are putting on your other layers.
Wear heavy socks that will fit loosely inside your boots.
Wear snow/waterproof pants
Wear a long under shirt that you can tuck into your pants (because snow can and most likely will get into that gap).
Wear a long-sleeve shirt
Fleece jacket
Heavy/waterproof jacket with reflective trim on the arms and back.
One heavy and one light hat (sometimes the helmet is to tight for a heavy hat).
I recommend a face covering hat or mask, because snow and cold air flies at your face.
Waterproof, insulated snow boots, like the brand SOREL.
Insolated, leather mittens because they give one more blood circulation and protection than gloves.
Make sure you bring a reflective helmet (with a face guard) and good quality, UV-protected goggles.
Bring a survival backpack containing:
Water in a thermos
Shovel
Extra socks and mittens
Compass
Thermostat
Spare belt
Spare spark plugs
Manufacturer's tool kit
Extra wrenches nuts & bolts sized for your sled
Tow rope
Pry bar
Duct tape
Wire jack-knife
And a fully charged cell phone
While Riding:
Slow down and use your weight to turn into the quick corners and turns.
If you can not see in front of you, slow down.
Don't drink and ride
Alcohol causes the body temperature to drop at an accelerated rate, which increases your susceptibility to the cold and hypothermia.
Slow down when snowmobiling after dark
Ride with individuals familiar with the area
Be certain that all lights are operational
Avoid riding on frozen lakes and rivers, because ice conditions are never guaranteed. Ice conditions can change in a period of several hours.
As a rule of thumb, "If you don't know, don't go."
Watch Out For:
Oncoming snowmobiles, other vehicles, grooming equipment (snow trucks), skiers, and hikers.
Thin ice and open water
Unforeseen obstacles beneath snow
Unexpected corners, intersections and stops
Road and railway crossings
Logging/Forestry operations
Snow banks and drifting snow
Trees and branches on the trail
Wildlife and domestic animals
If you do break through the ice, don't panic. Follow these self-rescue tips:
Kick vigorously into a horizontal position and swim to the nearest ice edge.
Place hands/arms on unbroken ice while kicking hard to propel your body onto the ice.
Once clear, stay flat and roll away to stronger ice.
Stand, keep moving and find shelter fast.
I hope this information helps and inspires our readers to get ready for a day of fun and adventure!!! Ride safe!!!