Being a true shoe fanatic, I have been on a bit of a Jeffrey Campbell kick this past year. For those who aren't familiar with JC, the designers and creators behind the collections create some of the most outrageous and fabulous platforms, sneakers, and boots in stores right now. With the beginning of 2013, and the return of translucent shoes being a hot trend coming in this spring, the JC team decided to take shoe design to the next level with light up soles. Yes, you heard right, light up shoes are not just for the kiddos anymore. Jeffrey Campbell has begun to release creations in their Light Up line complete with switches that turn their translucent bottoms into ridiculous, multicolored, light up beauties.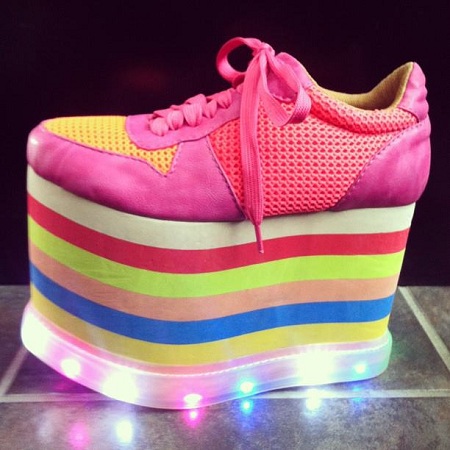 These new and edgy kicks have the ability to bring back the days of stomping around in the playground in a pair of velcro light up sneakers while simultaneously lighting up the way for a fashionista into the future. In the words of the JC team- "Welcome to 2013 ya'll. Let's get unboring".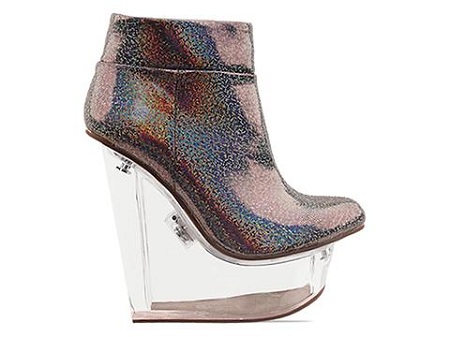 Below are some of the newest light up Jeffrey Campbell shoes, as well as some of the non-light up options with translucent heels. Happy shopping fashionistas!
Jeffrey Campbell 'Lita' Lighted Boot, $199.95
Dina Wedge Boot Jeweled, $225
Nasty Gal Dina Wedge Boot, $155
Nasty Gal Foxy Platform White Ombre, $135