Park City, Utah is once again beaming with actors, actresses and movie-goers all looking to check out the latest flicks in this years festival line-up. I couldn't help but notice the abundance of layered ladies stomping the snowy streets in insanely chic outfits.
Actress Alison Brie attended the "Toy's House" premiere bundled up from head to toe. The starring actress wore a navy blue wool peacoat, infinity scarf and striped beanie. I actually loved the look and the snow boots tucked into her jeans, although I would have liked to have seen her belt tied differently.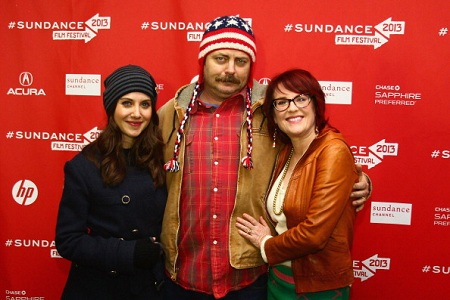 Despite near freezing temps Mamie Gummer arrived at "The Lifeguard" premiere looking radiant and colorful. The actress wore a dark jean and blouse, grey suede blazer and gorgeous silk scarf. If not for the pop of color in her lip shade and scarf the outfit was have gone unnoticed. It was nice to see a celeb adding a little color to the snowy location!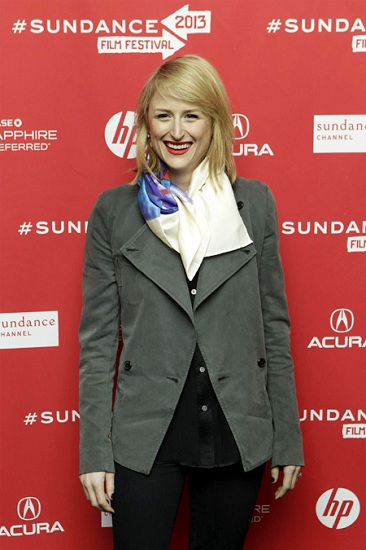 Ever since her breakthrough role in "The Descendants" Shailene Woodley has been on my fashion radar for her natural but surprisingly stylish looks. The young actress has enjoyed her time in Park City checking out the sites and catching a few premieres. During her attendance at The Spectacular Now, Woodley layered up.