Do you have a denim jacket in your closet that you wish was more exciting or up to date with today's trends? If you have some free time and enjoy using your creative side here is a great DIY project that is fun and can give your jean jacket a brand new look.
Level of difficulty– Low. Minimal sewing techniques.
Supplies needed for DIY:
Denim Jacket
American Flag ( Can purchase at a dollar store)
Studs, spikes, or buttons
Scissors
Thread
Sewing Machine
Standard needles
Pins
1 yard of polyester fabric of your choice
DIY Denim Jacket with American Flag
Step 1- When I was doing this project I made sure to not damage the flag or cut it, so what I did is gently pulled the flag off of the poll.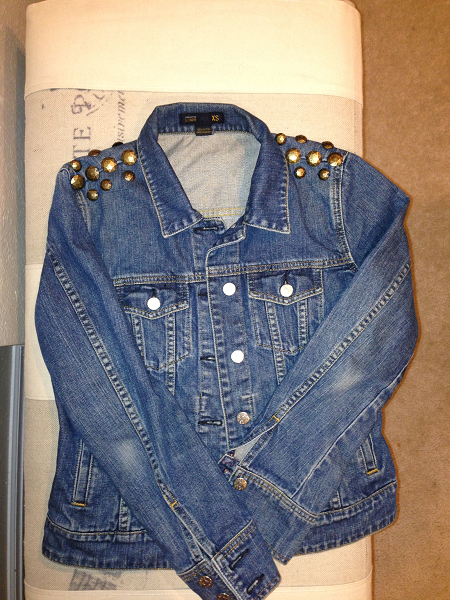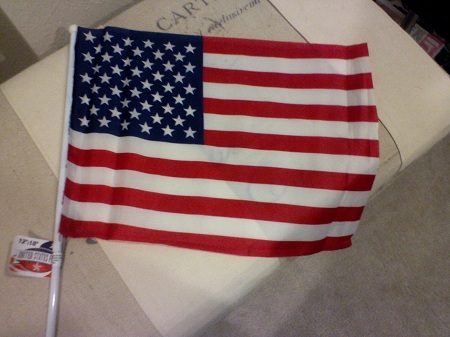 Step 2- After detaching the flag from the poll, get your pins and polyester fabric. Pin the flag to the fabric using it as a pattern cutout rectangle of fabric.
Step 3- Keeping the pins in and sew the flag to the piece of fabric. Make sure to remove the pins as you are sewing so your sewing machine needle does not break.
Step 4- After attaching the flag to the fabric, fold the flag over and pin to the denim jacket. Folding the flag over will help with fraying and will give the flag a finished edge.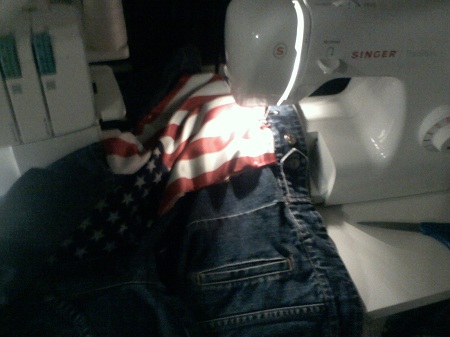 Step 5- Sew the flag onto the denim jacket making sure the flag stays folded at the edge of the seam. Sew around the entire flag. Since you are sewing through three layers use a larger stitch length like a three or four that way the flag will not start to stretch or bunch up when sewing.
Step 6- Use your hands to smooth out the flag and make sure it lines up with the seams of the jacket.
Step 7- At this point your flag should be attached to your jacket.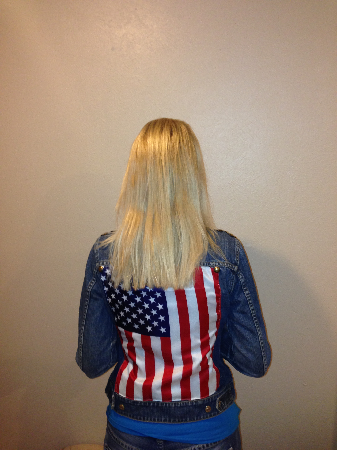 Step 8- To add your own style to the jacket, you could add studs or spikes to the jacket.