First Class Fashionista would like to invite you to shop:
Discount Designer Clothes
Discount Designer Shoes
Discount Designer Handbags
*BOOKMARK THIS SITE for Updates* ANTM Bianca's Mom Beaten
Here is where you can tell thousands of fans what you think. Share a comment with thousands of visitors. *Copyright Protected. First Class Fashionista permits a direct link and credit.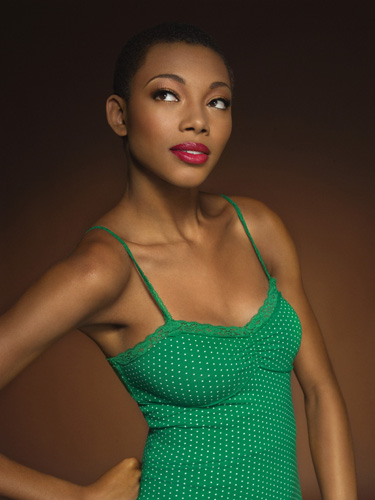 Did you hear? ANTM Bianca Golden's mom was reportedly beaten by Hair Sprays' Nikki Blonsky's father, Carl Blonsky. On a Tyra exclusive, Bianca tells a horrific story of how Nikki Blonsky's family were acting "posh" and did not want Bianca and her family to be seated anywhere near them at the Turks and Caicos Airport…Bianca says that her Mom tries to stop an argument between her and Nikki but is punched by Nikki's dad. She stumbles…and then the unspeakable happens! She is brutally attacked by Nikki Blonsky's (once observing) family members. Sadly, Bianca's mom was airlifted to the hospital. Reportedly, she suffered a fractured skull and a broken nose. Bianca says her Mom had to receive physical therapy to learn to walk again. -What a tragedy! *First Class Fashionista would like to wish Bianca's Mom a speedy recovery. *Here's a warning to all who read this post: Stay away from the Blonsky's. According to Bianca, the family used racial slurs and yelled that Bianca and her family had rabies.