Layer It Up for Long School or Work Days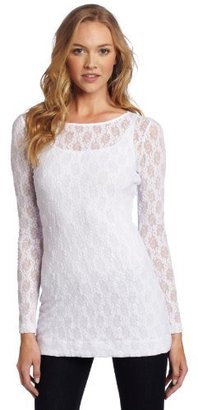 Being from Michigan, I've had to adjust my daily style after moving to Colorado. In Michigan during the winter time, you bundle and expect the coldest day of the season every day! In Michigan, it's safe to assume that the heavier the winter coat, the better. In Denver, it's a totally different story!
With it being almost the end of January, even Colorado Fashionistas assume that the weather will be chilly and we should be bundling up. Lately, however, the weather has been dangerously warm.  I got to campus on my first day of school and it was 58 degrees out! In my double pair of leggings, leather boots, a sweater, AND a winter peacoat, I was completely over dressed. I vowed from that moment on to ALWAYS dress in layers for a day at school. By dressing in layers for a long day ahead, you can be warm enough in the morning and cool enough when the next 60 degree January afternoon hits.
Dressing in layers seems easy enough, but I've seen some horrible outfits when the layering effect was done totally wrong! To pull of cute layers, you must remember two things: keep the pieces simple and don't be afraid to mix patterns and colors! Now, when I say keep the pieces simple, I mean keep their shapes and silhouettes simple. Avoid pieces with cutouts or flowing sleeves. Look through your closet and pull tops with differing lengths of sleeves as well as different lengths of hem or waistlines. These are some awesome, but simple tops that would be perfect for layering that I found on ShopStyle.com. Happy shopping fashionista!
The next key to making layering look cute is to be bold! Don't be afraid to try unique combinations of colors and patterns in an outfit. We are not layering our kids or siblings for a day in the snow, we're making a warm fashion statement. Layering colors together that you normally wouldn't helps make your outfit trendy and unique!
By layering up some of your favorite pieces together for a day at work or school, you'll not only be warm but you can peel off pieces as it gets warmer throughout the day. Colorado is notorious for being snowy one minute and beautifully sunny the next, so we need to start dressing for it Fashionistas!