Just in time for Spring (which can seriously not come soon enough), New York based designer Lauren Moffatt will be releasing her new collection of swimwear. The Philadelphia-native and fashion designer has created her ready-to-wear women's line with a retro meets preppy feel, that is sure to get ladies nationwide excited for bikini season.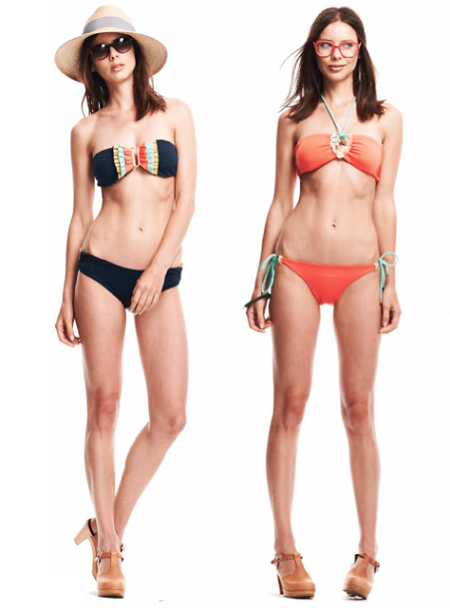 Miss Moffatt's collection was created with prints that incorporated a variety of patterns and colors, including shades of green and blue to patterns with polka dots and stripes. When describing the feel she wanted her designs to achieve Lauren revealed, " I wanted to marry the look of the prim and proper lawn tennis outfits of the '60s with the colorful mayhem of the public pool. It's print-driven, with funny little details and a tomboy-ish modesty."
For those who aren't familiar with this NY based designer, Lauren Moffatt is no stranger to the fashion industry. At the age of 24, after graduating with a Fine Arts degree from Chestnut Hill College, the fashionista quit her job to pursue her lifelong dream in fashion design. The extremely talented designer, for her first two seasons, constructed her several hundred pieces within the confines of her home. Which oddly enough, happened to be a sail boat docked in the Hudson River. In recent years, both Vogue and WWD have named this inspiring female a "Designer-to-Watch", and with this spring being just around the corner, we plan to be doing just that!
Her new collection includes 40-pieces, which will be available on her website and at select retailers at the end of this month. Check out a preview of some of a couple more of her looks ranging from $150 to $250.