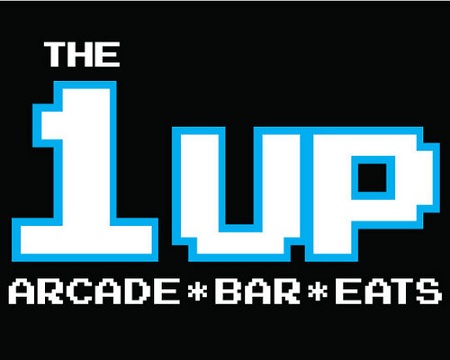 In every magazine, at least once, you all will read the headline "Girl's Night Out". This is a fact. But being primarily a men's fashion blogger I think you all can guess what I'm about to do. It's time for the dudes to get a little love from the fashion/lifestyle community. That's right, I'm talking about "Guys Night Out".
We all need a little break now and again from our hectic lifestyles, men are no exception. Although whenever I hear about boy's night, it's always sitting in front of the TV, ordering the latest UFC fight and drinking some beers. Don't get me wrong I think this can be fun, but guys come on, have we become so predictable that writers don't even give us suggestions for planning an evening on the town? Well guys, this article will give you a complete breakdown for your night out with the boys, and it included my personal recommendations as well. First piece of advice: Valentine's Day is just around the corner, so before you have to spend all your time with the old ball and chain, plan a guy's night. NO significant others.
The night should begin around 5:00 pm. Get ready. Take care of all your hygienic needs (because B.O. is not cute on anyone) and make sure you pull out all the stops. Dress comfortably as you might be walking from location to location. But other than comfortable walking shoes, make sure your look is together, your face is "man-scaped" and your hair is done right. If you need further advice on what to wear, read ANY of my past articles (it's my job to write about and know about male fashion, trust me).
Leaving a little leeway time, you should be heading out the door around 7:00 pm to a restaurant, one that the whole group has agreed upon. And for guy's night out, why not do something slightly fancy or upscale. My personal recommendation, especially for those who plan an evening in Denver, go to Kona Grill at the Cherry Creek Mall. Mostly eastern inspired cuisine, this restaurant offers an extensive sushi menu (including vegetarian sushi) as well as other items. Whenever I go there, I get the Chicken Satay. Two words, freaking delicious. Four kabobs of grilled chicken served with peanut sauce, sweet hoisin sauce and something they call "cabbage-slaw". No idea what's in it, but the mixture of tangy and spicy will have your taste buds sending you thank you cards. The atmosphere is very posh, dim lighting and a full bar flanked by a massive fish tank that holds tropical fish. And guys, I know you all like to watch sports and guess what? At this chic restaurant, they have the sports channel on flat screen TVs both on the patio and inside the bar. All this, and you don't have to break the bank. With moderate pricing, great food, and a cosmopolitan atmosphere, you can't go wrong. Here's the website.
After spending some time socializing and eating your fill, sit, relax and enjoy each other's company. As soon as your food is digested, head off to the bars. A place where you all can interact with each other, meet cool people and have a good time. I think for the purposes of "guy's night out", I would stay away from nightclubs. The point is to just be around your best buds and clubs are for meeting girls. The bar I would recommend here in Denver is called 2UP. Located on Colfax, this bar is one of the most fun places to go. What do guys like besides sleeping and watching the game…playing VIDEO GAMES. I know I am a huge gamer myself and I love a good solid game of vintage Galaga. This bar has not only nightly events and drink specials at comparative prices, but it has a vintage arcade. Boys of every generation will love this bar. It has all types of games from shooter games to "Mortal Kombat" to ski ball to Pac Man and a zillion different themed pinball machines. The games you played as a kid brought back but this time you can play and drink at the same time. This is the one stop shop bar for all your quality "guy-time" needs.
http://www.the-1up.com/the-2up.html
Why should the ladies have all the fun? Let's show the females we can be just as fun and cosmopolitan as they can. I do advise you all to PLEASE be safe, NO drinking and driving, and call cabs if you have to. HAVE FUN GUYS!