Emmy Rossum's Passion Project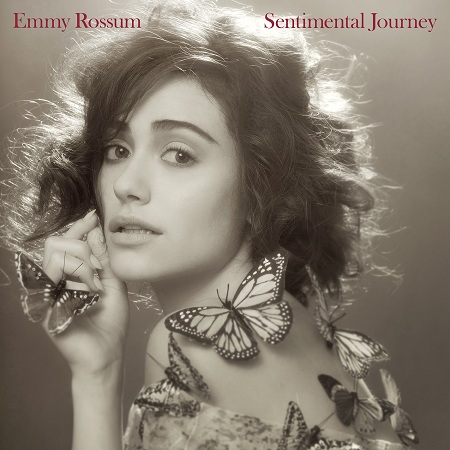 First Class Fashionista is very excited to announce that we have teamed up with Warner Bros Records to help get the word out about Emmy Rossum's new album, Sentimental Journey! Emma Rossum is a beautiful actress who is known for her delicate features and grace when she walks down the red carpet. Many would say she is most known for her role on Showtime's Shameless, but she has also been in a lot of movies and appeared in various TV shows. To her credit, back in 2000, Emmy received a Golden Globe nomination and an Independent Spirit award. Most recently, she was nominated for the Prism award for Shameless.
There is no doubt that Emmy Rossum is remarkably talented. At the very young age of 7 years old, she started to perform in opera shows, singing in different languages. Now, Emmy is ready to share her vocal talent with her fans. Sentimental Journey will be released January 29, 2013. The album is simply timeless with vintage inspired music originally sung by some of the most well-known artists from last century. Each song on the album is classic, and her voice gives these old American songs a new twist. Emmy calls it her passion project!
Listening to a complimentary pre-release album I received earlier this week (thank you Warner Bros), I automatically realized that a lot of the songs were about different seasons. Each track is actually representing a different month in the year. This makes the album really unique.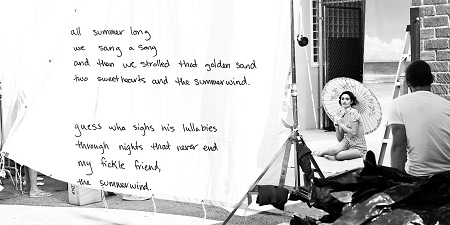 Summer Wind is a fantastic song about enjoying the romance of summer. Summer Wind is track #6 on the album. This track really stood out to me because it's one of those songs where you automatically want to start dancing in your car because it is joyful and upbeat. Originally sung by Willie Nelson, "Pretty Paper" is also a great song on the album. This song is the last track, #12. Emmy really makes this song her own with her vocals.
Brand Statement: Sentimental Journey, Emmy's newest passion project is a collection of classic covers that takes us through the American Songbook. The multi-talented actress and singer brings her stellar voice to songs popularized by some of the most beloved artists of the last century.
Look for Rossum in the movie Beautiful Creatures, which will be released in theaters on February 13th. She will also be making a guest appearance on Conan on January 28th, Chelsea Lately on January 29th, and The Late Night Show with Craig Ferguson on February 6th.
Be sure to check out Emmy Rossum's album on iTunes! She's not only a talented actress, she has a beautiful voice too. Who knew?
https://itunes.apple.com/us/artist/emmy-rossum/id28533146
Disclosure: This is a product sponsored post. Regardless, our team at First Class Fashionista only recommends products or services we use, will use or have used personally and believe will be good for our readers. We are disclosing this in accordance with the Federal Trade Commissions 16 CFR, Part 255 Guides Concerning the Use of Endorsements and Testimonials in Advertising. All opinions stated here were not directly influenced by the brand. In cases where we can not support a product, that product will not be featured at FCF.