Shoes to Have in Your Closet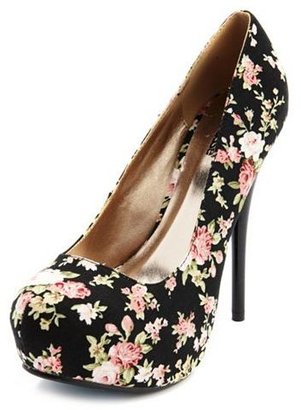 For every wardrobe, shoes are the key to feeling and looking fabulous. Whether you have a ton of shoes or just a few that you are absolutely in love with, a great pair of shoes can really make an outfit unique. There is a lot of current shoe trends that can either work now or for spring. Heels are definitely a staple for date nights, business meetings, or a night out on the town.
When choosing a pair of heels, make sure they are comfortable and you are able to walk with confidence. If you are experiencing some sort of discomfort or you're having a hard time walking, then most likely those pretty shoes will end up sitting in your closet. There are several different types of heels to choose from when shopping. Figure out what works best for you. Whether it's a pair of pumps, heels with straps, stilettos, or Mary Janes, it's great to have options. Most women need a few different styles in their closet to compliment the working wardrobe.
Nude Heels
Every woman should have a pair of nude heels in their wardrobe. Find a pair of nude heels that are simple, but cute. Nude heels can really make any outfit look classy and sophisticated. The beauty of the nude heel is they look really great with any skin tone, and can be paired with denim, dresses, or even business attire. Find a great pair of nude heels and they could potentially complete your wardrobe.
Pops of Neon
Neon colors are just overall fun to have in your wardrobe. Whether it's neon clothing or neon shoes, go for it. Anyone can pull of neons and there are tons of shoes with pops of bright color. Whether neon adorns the straps or the entire heel, it can make an outfit exciting.
FOREVER 21 Neon Ankle Strap Pump, $24.80

FOREVER 21 Neon Strap Platform Sandals, $26.80

Color Blocking Pumps
It's great to have heels with multiple colors because it creates more outfit opportunities. Color blocking pumps are really trendy right now. A lot of these pumps have either a gold or silver toe, which goes well with embellished shirts and dresses, allowing you to match the metals with the shoes.
Pointed Gold Toe Pump, $32.50

FOREVER 21 Contrast Toe Pumps, $24.80

Floral Print
Floral prints are classic and can look fantastic with colored skinny jeans or dresses. Find a pair of floral heels that will accent a lot of your wardrobe options.
Floral Fabric Platform Pump, $32.50

Sequined Tulip Print Pumps, $27.80

Shoes really are a girl's best friend!