For as long as I can remember, Betsy Johnson (who, if you can believe it, is now 70 years old) has been one of the most outrageous and fun designers to watch during fashion week. Not only is she a legend in the industry, having been around for over 30 years, but her out of the box antics and playful designs have had the ability set her collections apart from the rest.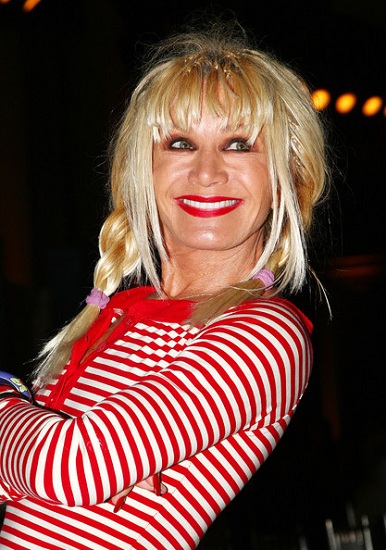 Within the last few weeks, disappointing news was announced that Miss Betsey would not be attending New York Fashion Week this coming February because the designer feels her new collection is not yet "catwalk worthy". But, just this Monday morning, the fashion world's most flamboyant female had a change of heart and will show off her latest collection at New York's Lincoln Center on Monday, February 11th at 5 p.m.
The press release that was reported early Monday read, "You can always expect the unexpected from Betsey Johnson. She is back…! In the tents that is. After initially canceling, Betsey has decided to stage her semi-annual fashion show during this upcoming New York Fashion Week". Betsey herself was reported saying, "I just could not stay away from Fashion Week. I wanted to do this for myself and for all of my fans to show that I still got it and I am not going anywhere!"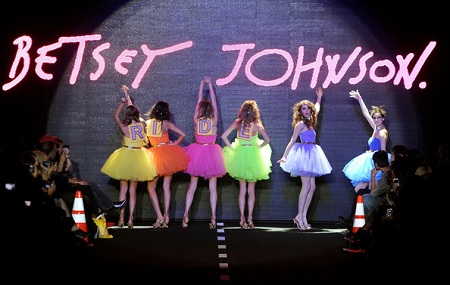 Personally, I have always found myself swooning over the quirky designer's outrageous and glitter-covered dresses, shoes, and jewelry, and have been a huge fan of her for years. But sadly, the queen of flirty and fun design, which had been the formula to her long-time success in the fashion world, has slowly dwindled. In 2012, Betsey fell millions of dollars into debt and filed for bankruptcy, and in turn had to close all of her 63 stores nationwide- how devastating!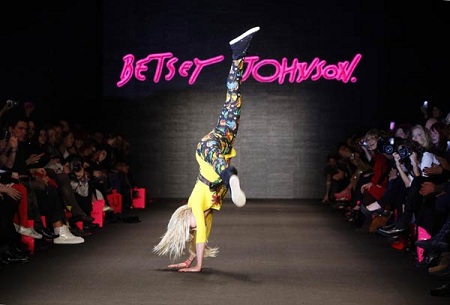 While fashionistas everywhere, including myself, have been mourning the fall of Betsey Johnson's sparkly and sequined rein, she has no plans of calling it quits. The designer is set to prove she will not be retiring anytime soon, and fashionistas everywhere cannot wait for her comeback cartwheels down Fashion Week's catwalk!