An important quality if not the definition of being a fashionista is knowing what is current, what is hip, what is NOW. My job is to relay information to those fashionistas who are too busy (with their fabulous lives) to catch up on things such as television shows. Television shows are KEY to being a true fashionista. It sounds silly I know, but seriously, where do you hear all the buzz about your favorite celebs, where do you hear who wore what to a certain event? Answer: Television. Here's another question: would you watch a show that is all about fashion, and being the fiercest? Answer: YES! This show is one of my personal favorites, I have been a serious watcher since the first season and consider myself a TRUE, die-hard fan. Hailed as one of the best shows on television, RuPaul's Drag Race is nothing short of remarkable.
Monday, January 28th was the season five premiere of the most outrageous shows on television today. For those of you who missed it, you can see it on Logotv.com. If you haven't seen the show, you are LIVING UNDER A ROCK. So, to bring you out from under this rock, I am going to explain a few things about why an aspiring fashionista should watch this show.
The show is basically, Project Runway meets America's Next Top Model but for drag queens. The two shows that couldn't mean more to the fashion industry collide in this "sickening" (see vocabulary below) show. A group of drag queens compete for the title of America's Next Drag Super Star. It's creator, the "glamazon" queen herself, RuPaul, is looking for one queen to rise up and take her place as reigning monopoly of the drag world. The winner of this show gets to headline LOGO's Drag Race tour (that always comes to Denver), an all- expense paid vacation, and $100,000. But to become America's Next Drag Super Star you have to show creativity, uniqueness, nerve and talent. Through a series of challenges the queens are put through the ringer and glory and $100,000 awaits the queen that comes out on top.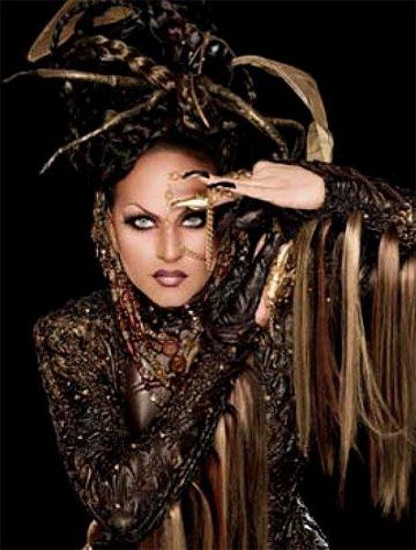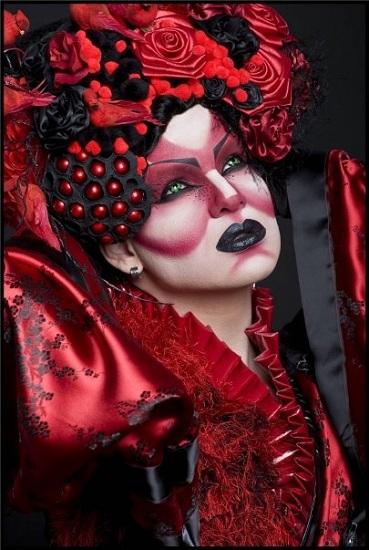 Like I mentioned, this show is remarkable. This show just oozes talent. Always showing the latest fashions and some classic ones, RPDR is a fashionista's bible (other than Vogue). I think actual women could learn a thing or two about makeup application, how to dress and things like that from watching the show. These men's lives are centered on knowing and perfecting how to be a women. The most interesting aspect of the show, besides the theatrical and most of the time glamorous clothing, is the slang that the drag queens use. Part of being a fashionista is speaking eloquently and creatively. I thought it would behoove my readers to educate them on some of the drag slang used heavily in the show.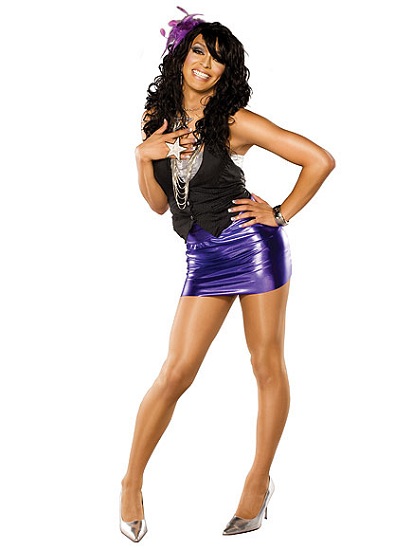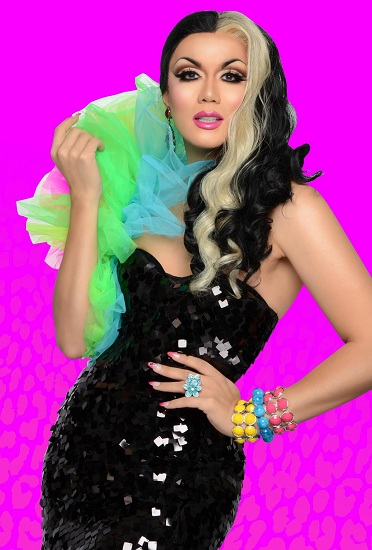 "Fishy"– When a drag queen refers to a another drag as "fishy" she means that she looks like a women and not a man in drag. Ex. Ms. Phi Phi O'Hara is fishy.
"Read"– As RuPaul says "Reading is what? Fundamental" Reading is slang for criticizing another queens look in an insulting manner. Ex. "Girl, where are your teeth? Oh, I know, they are hanging out with your taste."
"Read to filth"– Repeated reading from several different people. Ex. "Those other queens just read my look to filth"
"Sickening"– Unlike the actual definition of the word, it is a positive thing. An adjective used to compliment another queen's look. Ex. "Girl, those pumps are sickening"
"T and/or Shade"– T meaning gossip, and shade is gossip that is negative. Ex. "No T, No Shade, that dress was busted"
"Clock"– To notice something.  Ex. "Did you clock that her weave is falling out?"
"Turn it out"– Usually used as a compliment towards another queens performance. Ex. She turned her lip sync out!"
The show ends with a quote that I think is important for not just fashionistas but should be heeded and practiced by everyone. At the end of EVERY episode RuPaul always says "If you can 't love yourself, how in the he** can you love somebody else.
On a related side note, a former contestant and winner of RPDR season 4, Sharon Needles, just dropped her first album called PG-13. The video of the first single on the album called "This club is a haunted house" aired the day before the album's release. The video was amazing. Mixing creepy goth with glamorous drag queen, Sharon Needles TURNED IT OUT! Check it out on Youtube!
In the video, Nina Flowers tells First Class Fashionista's readers what RuPaul's Drag Race is all about!