Are you sitting in class dreaming about being in a tropical paradise, wearing a cute bathing suit and drinking a delicious drink? Well, Fashionista, there's nothing like doing a little shopping to help your daydream become a reality! Finding the perfect bathing suit can be challenging, as we all know. But don't worry! There are a ton of bathing suits out there for every body type. The best advice, when looking for the right bathing suit, is to find something that you feel comfortable in. Light pink, mint green, and extreme patterns are currently the hot trends for fashionable bathing suits this season, but choose swimsuit that feels right to you.
As we all know, Victoria's Secret is a great place to find bathing suits for any style or shape. Currently, Victoria's Secret has an amazing selection of bathing suits in the latest colors and trends. All of the VS bathing suits are organized into different categories to help find what will work for you- Forever Sexy, Beach Sexy, Gorgeous, and Magic Suit.,/p>
Also, if you shop for bathing suits at Victoria's Secret, they have a great system called Mix, Match, and Repeat. This idea is fantastic! All you have to do is pick five different tops and bottoms in any style or color that would collaborate well together. This way, you'll have a ton of options for the whole summer!
Fringe is a fantastic bathing suit trend this year. It's a great embellishment that looks great on both strapless bathing suit styles and halter top styles.
H & M has a wide variety of bathing suits that are simple, but classic that any woman could feel comfortable and confident in.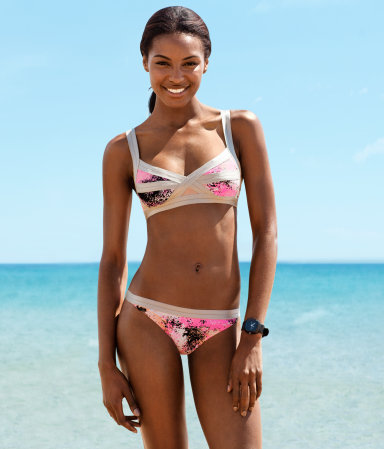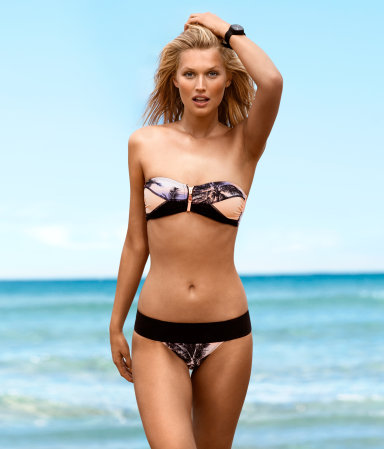 Be fresh! Try something new! If you are tired of showing lots of skin when you're by the pool or at the beach, a monokini (or a one piece) can be a great solution. There are a lot of really hot monokinis that cover up enough, but still let you feel sexy.
Now for bathing suit cover ups. These are always fun to shop for because it is usually easy to find something that you like and most times, you can find a simple lightweight dress that could work over any bathing suit. Victoria's Secret has some great options for cover ups and they always work well if you can find something that looks similar to what you wear on a daily basis. This way, if you're leaving the beach to run some errands or to grab a drink with the girls, you're already looking the part!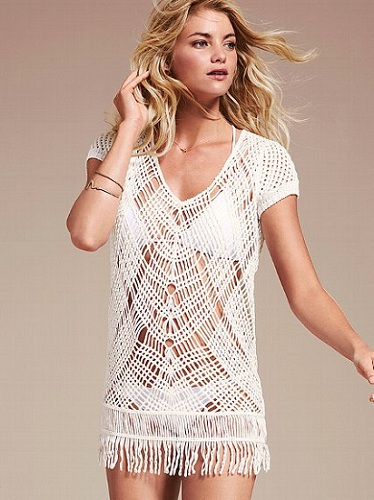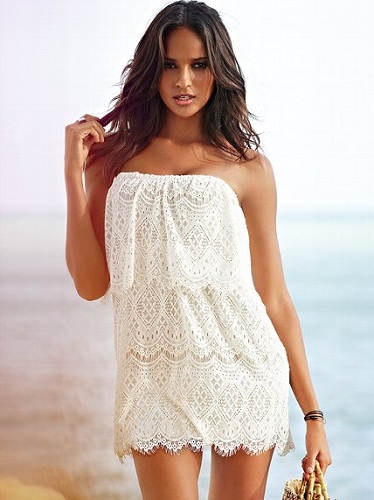 Happy shopping Fashionistas!