Teenage Dream Come True: Leighton Meester and Adam Brody Dating
Just in time for Valentines Day, the ultimate teenage-dream couple has had their secret love affair revealed- Leighton Meester and Adam Brody! Seriously, can you think of anything hotter right now? Both were the star characters in two of the best TV dramas EVER,  and have now they've paired up for a romance of their own.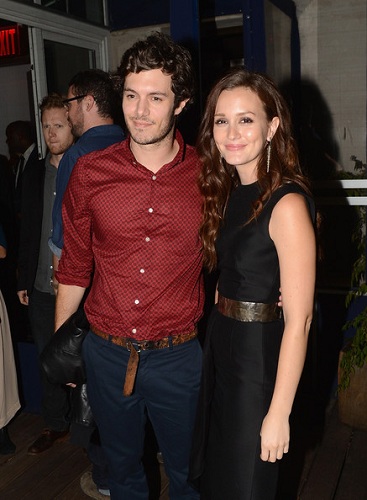 If you have lived under a rock for the past decade, and are not familiar with the lovable cutie- Adam Brody is the actor who starred on the hit series The OC back in the early 2000s. At the age of 33, before firing things up with Leighton, he had most recently been linked to a romance with the director of Nick and Nora's Infinite Playlist, Lorene Scafaria.
Miss Meester, who is now 26, was the ultra fabulous queen-bee, Blair, on the TV series Gossip Girl. Even though I secretly wish Blair and Chuck Bass were going to live happily ever after in real life, I guess I can settle for the OC's curly haired heartthrob. The two have been attempting to keep their relationship a secret for weeks, but with trips across the globe to cities like Bangkok, and visiting the Los Angeles County Museum of Art together, they don't seem to be doing a very good job.
The dream team co-starred in the film The Oranges back in 2011, which is possibly where this romance was sparked. According to an insider, after working together, "they were always close and friendly", and would hang out, on occasion, outside of shooting for the film.
I know I am not the only one excited that this news is finally out in the open. What do you think fashionistas, is this perfect match-up too good to be true? Comment your thoughts below!