Be Classic with Confidence
Lately, people have been informing me that I wear a lot of black, which we discussed in one of my latest posts. So today, I'm going to show you how to wear black with confidence. When I was growing up, I remember there was a stigma with wearing black: you were either going to a funeral, emo or goth. Ninety-eight percent of the time, none of these stigmas applied to me. As I started developing role models like my mother and Coco Chanel, I realized that my word for black was "classic". Chartruse, tangerine and fuscia come and go, but black and white are forever. Last week you could catch me in lace shorts, a button-up, my cape, and Tory Burch boots from the thrift store.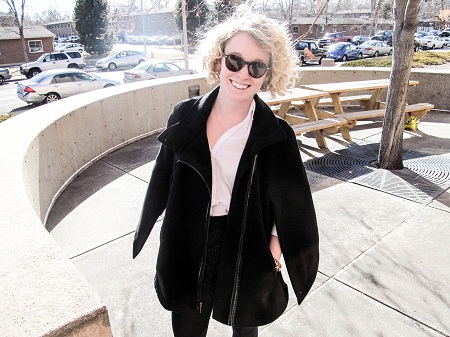 Here's how to get the look and strut you stuff with class and sass.
Madewell – Shruken Boyshirt, $59.50

Club Monaco – Lace Shorts, $79

Calvin Klein – Cape, $139.99

Nine West – Boots, $74.45

Now is a great time to shop because almost all the winter items are on sale. Remember that these will last for awhile!
Go forth with confidence in the color you choose!