Fall 2013 Trend: Fur
The sidewalks surrounding Lincoln center have been alive with the pitter-patter of heels for the past few days as the world's most fashion forward have ventured into the sloshy remains of the recent storm. Many are probably wishing they'd worn something a bit warmer to help brace the winter winds. Thankfully, Mercedes-Benz Fall 2013 Fashion Week has brought with it the promise of a fashionably furry fall season.
Designers such as Dona Karan, Carolina Herrara, Reem Acra, and Ralph Rucci have all utilized fur in their collections, and in very different ways. Fur has appeared in the form of cuffs, collars, coats, and vests. The BCBG Max Azria collection included a fabulous knee-length fur number of white, black, beige, and blue-grey. Normally, I would be apprehensive about such a color combo but, in this case, the outcome is stunning.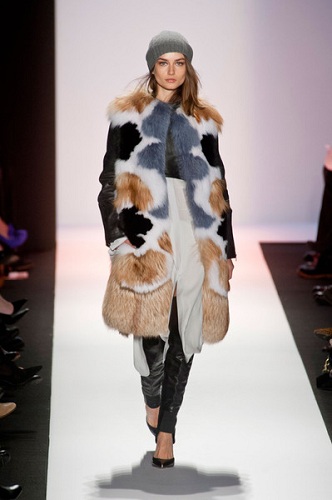 BCBG Max Azria New York Fashion Week 2013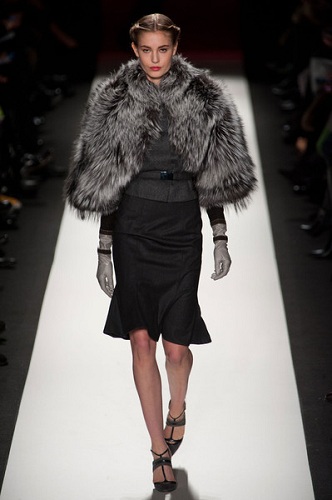 Carolina Herrera New York Fashion Week 2013
Colored fur was also seen in the collections of Carolina Herrera, who did a cropped jacket in a deep purple, and Ralph Rucci, who had an assortment of brightly colored mink coats. Donna Karan stuck with an earthy, dark palette for her thick, fur collars and scarves. The long-haired coat was also a common feature on the runway, as it appeared in the collections of both Monique Lhuillier and Reem Acra. So, as you make room for a Spring wardrobe, remember not to pack your winter furs too far back into your closet, for they will most definitely be making an appearance in the fall.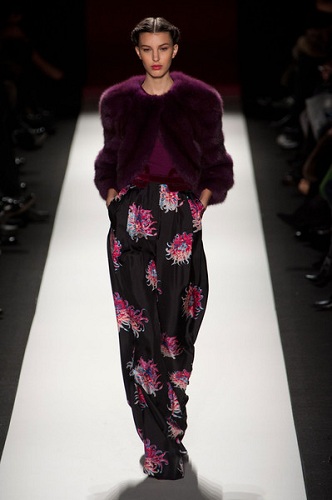 Carolina Herrera New York Fashion Week 2013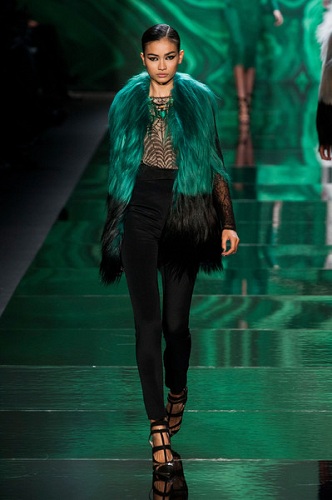 Monique Lhuillier New York Fashion Week 2013