Levels of Dress
So I'm not sure about any of my readers, but weren't you guys a little bored this year at the Grammys? I thought I would write an article on the best and worst dressed of the night; but honestly there was some definite winners in the worst dressed but as for best dressed nothing really hit it out of the park, in terms of menswear. I think the overall problem with the Grammys is all the celebs looked bored and over the situation on the red carpet. And if their physicality didn't show it, their outfits sure did. As a side note, the women were even guilty of this! Beyonce Knowles and Nicole Kidman, two of the biggest fashion icons in the world looked a little too plain. I think that was my main issue. If YOU ARE AT THE GAMMYS, DRESS UP A LITTLE! But then I realized that bands like Mumford and Sons and DeadMau5 probably don't have a whole lot of knowledge when it comes to fashion, and by extension leading me to believe that many guys out there, including some of my FCF readers, may not have a sense of fashion. So I thought I'd take a break from my style articles and write some facts that dictate how you dress to certain places. That way, when our beautiful readers go to the Grammys they won't make fashion mistakes. Here are the levels of dress starting with the highest, and most formal sect.
White Tie– Events that require this type of dress are the highest occasions. For example, the "Royal Wedding" required white tie formal. For gentlemen, this is also called "full dress". The outfit could include a tail coat, a vest, a tie, slacks (with a side satin stripe), possibly suspenders, and formal shoes. Other necessities include cufflinks, and possibly a top hat.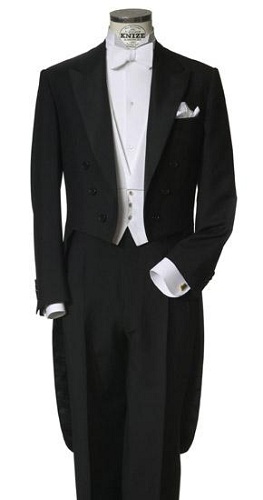 Black Tie– An easy way to describe this form of dress is, tuxedo. Benefits, galas, important after cocktail hour events, The Academy Awards and THE GRAMMYS are a few of the occasions you might want to think about wearing a tux. Black jacket with no tails, black slacks, white shirt and black tie are suggested with Black Tie dress.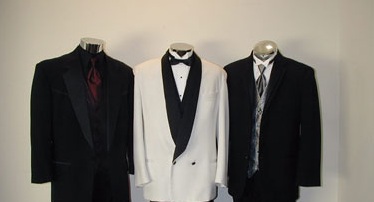 Business– If you're working in the professional world ( as most of us are), there are times when you are required to wear business appropriate clothing. Alright guys, even though this is my LEAST favorite form of dress, I feel this is the most important to know how to do well. People form opinions about you and have decided if they like you or not within the first 15 seconds of meeting you, this would key into the importance of aesthetics in the work place. A button up shirt, a suit jacket, slacks and, more often than not, a tie make up what you should wear for business dress. Color and prints are something we need to stay away from when picking out a suit. Colors and prints tend to be polarizing, you don't know what color your boss might hate. So when picking out a suit color stick with a basic like black , navy blue, or grey. The fun can come in when choosing a tie.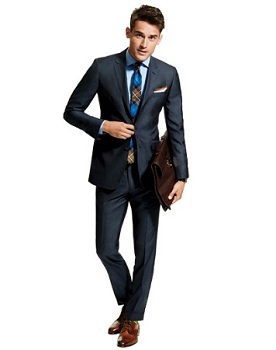 Business Casual– During the early 90s, Casual Friday became a widely used business practice in attempt to make the working man and woman "comfortable" once a week. Be sure to check with your job, but this should be worn on Fridays, as well as to local fashionable events and things like that. I like to think of this as the "teacher style". Whenever you have a question about what you can and should wear when business casual is requested, think of what your high school English teachers wore. Tan Chinos with a white button up is all I'm picturing.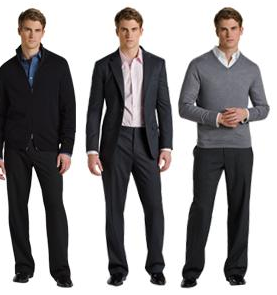 Casual– This is the easiest to explain, yet the hardest to execute fashionably. Casual is how you dress every day, your street wear. It's your personal style. And this is what bands like Mumford and Sons wore to the Grammys. If you need a little nudge in the right direction read other posts by myself and all the other writers here at First Class Fashionista because we are a FIERCE group of dressers.