2013 Celebrity Couples at the Grammys
We all know who wore what, but can we talk about who sat with who?! Every year, awards season comes around and as Fashionistas, we immediately think FASHION. This year, I was excited to see my favorite celebrity couples! There were a few classic duos I expected to see like Jay-Z and Beyonce, Faith Hill and Tim McGraw, and Nicole Kidman and Keith Urban, and then there were a few I hoped would attend the glamorous night together (like Chris Brown and Rhianna and Katy Perry and John Mayer!).
Having been spotted around town together for months now, singer John Mayer opened up on a recent CBS interview this passed weekend about his "high profile relationship" with pop star Katy Perry. Having only split from Russel Brand about a year ago, Katy is back (with a BANGing bod) and ready for new love. Mayer, 35, and Perry, 28, attended pre-Grammy parties over the weekend and looked very happy together, said fellow party-goers.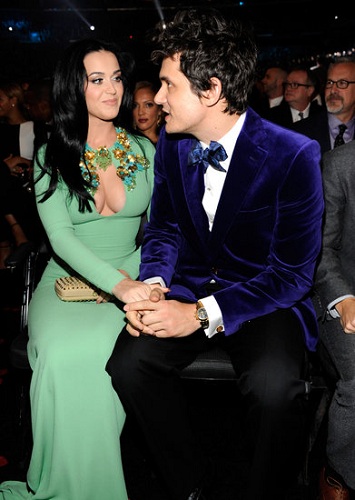 As guests started poring onto the red carpet Sunday evening, I was waiting for Rhianna and Chris Brown to make their much anticipated appearance together…But it never happened! The two mega stars interviewed with E! separately and entered the venue separately as well. However, after the opening statements were made, I could see the tabooed lovers sitting together in the front row! Rumored to be secretly dating again, the couple seemed to be enjoying each other's company.