Justin Timberlake was a major highlight of the 2013 Grammys. As most know, JT started his career out as one of the main singers on Nsync but being a teen sensation was not enough for Mr. Timberlake. After creating over six albums, he moved on to an amazing acting career starring in movies such as "The Social Network" and "Friends with benefits". He was also a voice on "Yogi Bear" and "Shrek the third". Timberlake's career has been very successful and continues to keep the interest of his fans, primarily because of his talent. Now being recently wed to the Beautiful Jessica Biel, people have been wondering what Justin's next move is.
This gorgeous man who is known for his high notes has shown the world he is back, and ready to be #1 on everyone's playlist again. Wearing a vintage suit and singing one of his latest songs "Suit and Tie", the Grammy crowd was enthusiastic and ready to hear more.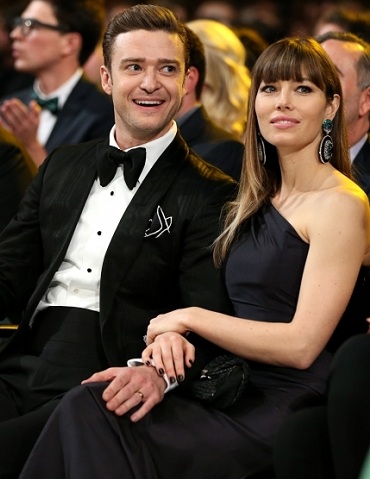 Many fans will be waiting for the arrival of Justin Timberlake's new album, 20/20 Experience, which will be released on March 19, 2013. This will be Timberlake's first album since 2006 and judging by the songs that have recently been performed and heard on the radio, this might be his best album yet.
Songs on Album:
"Suit and Tie" featuring Jay Z  is a song basically about a man who is  dressing up in his suit and tie ready to go out and show how he works it on the dance floor. This song is like a mix between jazz and hip hop which works great with Timberlake's vocals and Jay Z rapping. Once you all hear this song you will automatically get up and start dancing who wouldn't dance to a song by these two leading artist.
"Mirrors" is a song about love, and a man who is so in love that he can't handle it. He doesn't want to lose her because she's his other half, and the love of his life. This is also a great song to just get up and dance to. What is better than finding songs that share stories of love. This song has a really nice beat, and would not sound the same if Justin was not singing it.
Check out Justin Timberlake's Album "20/20 Experience" on March 19, 2012.